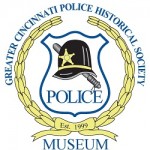 The Greater Cincinnati Police Museum
"Preserving the History of Law Enforcement in the Greater Cincinnati Area"
---
Greater Cincinnati Law Enforcement Personnel Obituaries- 2017 – 2021​​
Members of the Greater Cincinnati Police Museum's Memorial Committee have been compiling information and preparing enhanced law enforcemen  obituaries for those who have served their communities by serving in law enforcement, both sworn and civilian.  These obituaries, unlike most standard newspaper obituaries contain highlights of the individuals career, including duty assignments, achievements, awards,  accomplishments, and letters of commendations received during their careers.  Additionally notice is also given for those who have followed with additional law enforcement career paths after retirement from their primary  agency.
The listing shows a thumbnail photo of the individual which can be viewed in a large version by clicking on the photo, Also  a link to the PDF version of the obituary, suitable for printing, is provided.  Click on the links below to view the table of individuals who were laid to rest during the indicated year.
Currently lists are available for the years 2017 through year to date.  2016 is in the process of being rebuilt and should be available later in 2021.
---
​