Local Law Enforcement Legends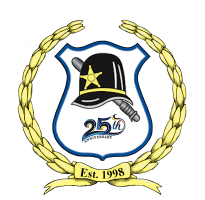 ---
What constitutes a Legend in the Greater Cincinnati Police Historical Society? 
It might be someone who stands out as being responsible for great things within their agency, community, region, state, or in American Law Enforcement. Maybe someone who was historically without peer in administration, enforcement, investigations, or valor. The only current parameters are, they are gone, and they were legendary. 
GCPHS Legends include a chief who brought his beleaguered department from scandal to the best in the nation; another who fathered modern law enforcement nationally and internationally and was dedicated to bringing about both the International Association of Chiefs of Police (IACP) and the National Identification Bureau (NIB); and another that established the Universal Crime Reporting (UCR). One Legend went from managing a squad in a private police agency to establishing his county's first road patrol, then his state's first road patrol. One detective was incredibly successful at exposing and defeating mid-19th Century southern terrorists in our region. Another detective would personally investigate more homicides and suspicious deaths than probably any other in our country's history. One man entered law enforcement after being awarded the military medal of honor and was later nominated for the civilian Carnegie Medal for valor. And he was not the bravest of them all! But we have that man's story also. And several others.
We do not pretend to know all of the Legends in eastern Indiana, northern Kentucky, or southwest Ohio. If you have another deserving of research and inclusion, or if you have information to add to any Legend, or if you wish to join our staff of Researchers, please contact Historian@Police-Museum.org.
---
Legends In Local Law Enforcement