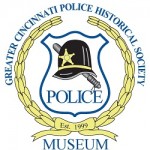 The Greater Cincinnati Police Museum
"Preserving the History of Law Enforcement in the Greater Cincinnati Area"
---
Sergeant Robert Joseph Finn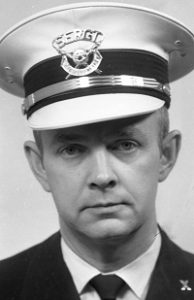 Bob was born March 9, 1928 to Robert G. and Blanche (Lampton) Finn.  He attended Purcell High School beginning in 1942.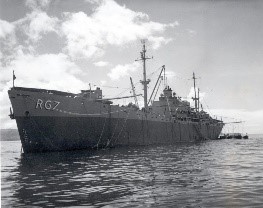 After his 17th birthday, on June 13, 1945. he joined the United States Navy during World War II.  He completed naval training at the Great Lakes Naval Training Center, Great Lakes, Illinois and served on the Luzon Class repair ship, U.S.S. Culebra Island (ARG-7).   He spent seven months in the Philippines before returning home.  Seaman First Class Finn was honorably discharged on August 7, 1947 with an Asiatic Pacific Campaign Medal and Victory Medal.  He then transferred into the United States Naval Reserves.
He returned home, finished high school at Purcell in May 1947, and worked for Couch and Son Heating Contractor and as a clerk at the First National Bank at 4th and Walnut.  He married Flora L. Hehn on March 31, 1950.
Bob joined the Cincinnati Police Division on April 15, 1951 as a Police Recruit.  On July 15, 1951 he was promoted to Patrolman, issued Badge 374, and assigned to District 7 (813 Beecher Street).  He was rotated to District 6 (3295 Erie Avenue) on February 1, 1953.  Patrolman Finn also served in District 4 (7017 Vine Street) and District 1 (1024 York Street).  Patrolman Finn was recognized by WSAI Radio as "Police Officer of the Week" on October 24, 1959.
Nine years into his career, on May 8, 1960, he was promoted to Sergeant, issued Badge S-60, and assigned to District 1.  He was rotated to District 6 in 1961.  Sergeant Finn successfully completed the Federal Bureau of Investigation National Academy in March 1962.  He transferred to Station X (Police Communications at 1430 Martin Drive) in 1965.  During February 1968, he transferred to the Criminal Investigation Section.  He returned to Station X and helped move the section to its new quarters at 310 Lincoln Park Drive in 1969.  Sergeant Finn retired February 14, 1981 with 35½ years of service to his country and city and 12 letters of appreciation/and or commendation.
He was also a member of the Knights of Columbus and American Legion.
Sergeant Finn died on April 1, 2020 at the age of 92 years, at the time, the 3rd oldest living Cincinnati Police Sergeant.
He was predeceased by his wife of almost 60 years, Flora L. (Hehn) Finn, and his sister, Jewel Kida.  Sergeant Finn is survived by his children, Sue (Phil) Courtier, Patty Gatian, Peggy (Rick) Keller, and Mike (Cathy) Finn; grandchildren, Tracey, Rob, Tim (Lauren), Bryan (Lauren), Ben (Dawn), Brittany (John), Tara (Brooks), and Kelsey (Bill); eleven great-grandchildren; and two great-great-grandchildren.
There will be no public service.  A Memorial/Celebration of Sergeant Finn's life will be held at a later date.
Memorials may be made to the Locust Corner United Methodist Church.
© 2020 – All rights reserved to LT Stephen R. Kramer RET and the Greater Cincinnati Police Museum