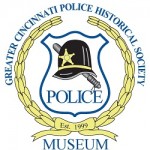 The Greater Cincinnati Police Museum
"Preserving the History of Law Enforcement in the Greater Cincinnati Area"
---
Sergeant Edward R. Kornmann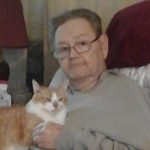 Ed was Born June 28, 1946 in Cincinnati to Herman and Mary (Connelly) Kornmann.  He attended Western Hills High School.
During the late 1960s, Ed served in the United States Air Force during the Vietnam War.
After serving his country, he attended and graduated from a police academy and served as a patrolman on the Cheviot Police Department.  On January 29, 1975, he was hired by Green Township as a Constable.  By 1981, he was promoted to Sergeant.
Sergeant Kornmann passed away on January 8, 2020 at the age of 73.
Sergeant Kornmann is survived by his children, Jane Marie Kornmann, Herman H. Kornmann, and Mary E. Kornmann; sibling, Carol (Penny) Kornmann Collison; and life partner, Karen Arvin.
A celebration of life will be held 3 to 5 p.m. on February 2, 2020 at the Compton Lakes Apartments Club House at 7727 Compton Lakes Drive.
© 2020 – All rights reserved to LT Stephen R. Kramer RET and the Greater Cincinnati Police Museum