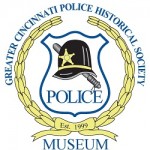 The Greater Cincinnati Police Museum
"Preserving the History of Law Enforcement in the Greater Cincinnati Area"
---
Police Officer Michael Peter Enzweiler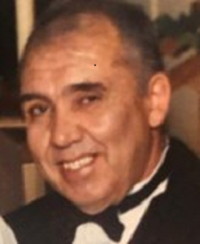 Michael was born November 24, 1945 in Newport to Peter and Aleene (Leuderalbert) Enzweiler.  He attended Newport High School before his family moved to Pomona, California.
At seventeen, during November 1962, Mike joined the United States Army as the country was ramping up for the Vietnam conflict.  He completed basic training at Fort Ord in December and was sent to airborne school at Fort Benning, Georgia.  By June 1963, Private Enzweiler was assigned to the 82nd Airborne at Fort Bragg, North Carolina.
Mike joined the Alexandria Police Department as a Patrolman during May 1985.  He was promoted to Sergeant in 1987 and Lieutenant in 1988.  While employed there he complete Firearms Instructor School, Evidence Technician I training, and other training.  He resigned November 17, 1990.  Lieutenant Enxweiler also served on the Cold Spring, Highland Heights, and Wilder Police Departments.
Officer Enzweiler also worked for the United States Postal Service.
Office Enzweiler passed away Tuesday, February 25, 2020 at his home in Cold Spring at the age of 74.
He is survived by his wife, Helen (Steffen) Enzweiler; children: Jason (Julie) Enzweiler, Jeff (Tiffany) Enzweiler, John Enzweiler, Jeremy (Amber) Enzweiler and Jill (Dave) Steffes; siblings: Dave Enzweiler, Karen Gilfedder, Lisa Corley, Mark Enzweiler and Dena Corley; sixteen grandchildren.
Visitation was held February 29, 2020 at Saint Joseph Church in Cold Spring prior to a Mass of Christian Burial.  Internment with Military Honors followed at Saint Mary Cemetery in Alexandria.
© 2020 – All rights reserved to LT Stephen R. Kramer RET and the Greater Cincinnati Police Museum