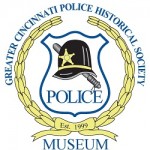 The Greater Cincinnati Police Museum
"Preserving the History of Law Enforcement in the Greater Cincinnati Area"
---
Police Officer Joyce C. Bjers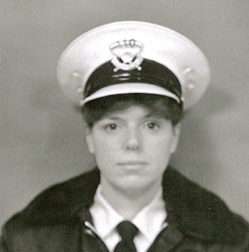 Joyce was born December 1, 1947 to Harold E. and Violet (Horsemann) Bjers.  She attended Central-Courter Technical High School and graduated during 1966.
From July of that year to June 1981, she worked for the Western Southern Life Company as a claims examiner.
Joyce joined the Cincinnati Police Division as a Police Recruit on July 5, 1981.  She was promoted to Police Officer on December 6, 1981, issued Badge 110, and assigned to District 5 (1012 Ludlow Avenue). She was transferred to District 1 (310 Ezzard Charles Drive) on February 20, 1983.
Officer Bjers, along with other officers, was laid off due to financial problems at City Hall on July 8, 1984.  She was recalled to duty six months later.  On December 27, 1987, Officer Bjers transferred to Central Vice Control Section.  She also served in District 3 (3201 Warsaw Avenue).  On March 22, 1998, she transferred to Criminal Investigation Section as a member of the three-person Rapid Indictment Program.  On March 14, 2004 she transferred back to District 5.  Officer Bjers retired on August 4, 2006 with 25 years of service and 34 letters of appreciation and/or commendation.
Soon after her retirement, Officer Bjers was diagnosed with Parkinson's Disease.  She moved from her Delhi Township home to live with her brother, Thomas, during July 2017.
Officer Bjers passed away about 1:20 p.m. on Friday, January 31, 2020.
She is predeceased by her parents and a brother, Richard D. Bjers (2012).  Officer Bjers is survived by her brothers, Bruce A. Bjers and Thomas F. (Fleur A.) Bjers.
There are no services planned at this time.
© 2020 – All rights reserved to LT Stephen R. Kramer RET and the Greater Cincinnati Police Museum