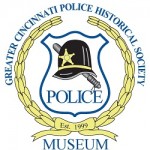 The Greater Cincinnati Police Museum
"Preserving the History of Law Enforcement in the Greater Cincinnati Area"
---
Police Officer James A. "Jim" Harrison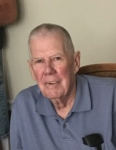 Jim was born about September 4, 1935 to Jack H. and Freida (Howard) Harrsion.
He joined the United States Army and while serving married Terry A. Tepe in 1958.
After he was discharged, he joined the Norwood Police Department and served there until retirement.
Officer Harrison died on Tuesday, January 14, 2020 at the age of 84.
He was predeceased by his wife of 58 years, Terry A. (Tepe) Harrison (2017) and his sister.  He is survived by his daughters, Sandi (Tom) Willliamson and Tina (Greg) Birkenhauer; and grandchildren, Bryan Sickinger, Tyler Sickinger, Michael Birkenhauer, Matt Birkenhauer, and Mark Birkenhauer.
Visitation will be held 10 a.m. to 12 p.m. tomorrow, January 17, 2020, at the Naegele, Kleb and Ihlendorf Funeral Home at 3900 Montgomery Road.  A Blessing will occur at 12 noon with burial to follow at Gate of Heaven Cemetery.
Memorials may be directed to Hospice of Cincinnati.
© 2019 – All rights reserved to LT Stephen R. Kramer RET and the Greater Cincinnati Police Museum