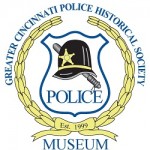 The Greater Cincinnati Police Museum
"Preserving the History of Law Enforcement in the Greater Cincinnati Area"
---
Police Officer Cary A. Coleman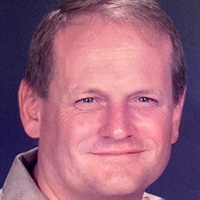 Cary was born July 25, 1961 in Springfield, Ohio to Richard and Patsy (Johnson) Coleman.  He graduated from Wyoming High School and then the University of Cincinnati with a bachelor's degree of Criminal Justice, where he met his future wife, Jill Radosevic, of Canton.
On June 12, 1989, Cary joined the Forest Park Police Department as a Police Officer.  He later transferred to the Elmwood Place Police Department.
About 1991, he joined the Cincinnati Fire Department as a Firefighter and Paramedic.  He retired about 2016 with more than 25 years of service as a first responder.
He volunteered many hours helping his family, neighbors, and church family with all his handyman skills.
Officer Coleman passed away Wednesday, February 5, 2020, at University of Cincinnati Medical Center.  He was 58.
He is preceded in death by his sister, Connie Coleman.  Officer Coleman is survived by his wife of over 31 years, Jill (Radosevic) Coleman; children, Tyler Coleman, Kelley Coleman, Carly Coleman; mother, Patsy Gaines; and siblings, Craig Coleman, and Chris (Jim) Edwards.
Visitation will be held 1 to 4 p.m. on Saturday, February 8, 2020 at Groesbeck United Methodist Church, at 8871 Colerain Avenue.  A Celebration of Life Service will be held at 4 p.m.
Memorials may be made to the Groesbeck United Methodist Church.
© 2020 – All rights reserved to LT Stephen R. Kramer RET and the Greater Cincinnati Police Museum