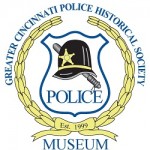 The Greater Cincinnati Police Museum
"Preserving the History of Law Enforcement in the Greater Cincinnati Area"
---
Parole Officer Joseph Neal Poole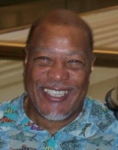 Joe was born on February 20, 1947 in Greenville, Alabama; one of six children born to Joe and Flore Poole.  He graduated from Carver High School in Montgomery, Alabama and then graduated from Alabama State University.
Joe moved to Newport, Kentucky in 1969 where he served as a teacher for seven years.
About 1976, he changed professions, joining the Ohio Department of Rehabilitation and Corrections Parole Officer.  Joe was widely respected in the law enforcement community for his dedication and collaborative efforts; as well as his great laugh and sense of humor.  He continued his efforts within his neighborhood well after his retirement about 2001.
About 2006, Supervisor Poole went "back to school," joining the Cincinnati Public Schools Security Department where he worked at Douglas Elementary and Gamble Montessori until death.
He was also a member of the Fraternal Order of Police and the Masons.
Supervisor Poole passed away, in his sleep, on Saturday, February 1, 2020 at the age of 72.
He was predeceased by his sister, Dorothy.  Parole Supervisor Poole is survived by his wife of 38 years, Barbara (Essex) Poole; son, Brannon; mother, Flore Poole; daughters, Chaneal (Devaughn) and Amberlyn; grandchildren, Kynari and Michael; siblings, Stephone (Lynn), Calvin, Melva, Latrica, and Angelus; mother-in-law, Betty; and siblings in law, James (Rose), Greg (Alecia), Darrell (Pam), David (Sarah), Carol (Gerry), Janet (Kenneth), Karen (Tony).
Visitation will be held 10 to 11 a.m. on Wednesday, February 12, 2020 at the Walker Funeral Home at 2625 Gilbert Avenue.   A funeral service will be held at 11 a.m.
© 2020 – All rights reserved to LT Stephen R. Kramer RET and the Greater Cincinnati Police Museum