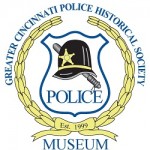 The Greater Cincinnati Police Museum
"Preserving the History of Law Enforcement in the Greater Cincinnati Area"
---
Lieutenant Clayton Smith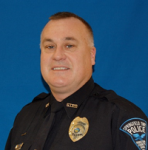 Clayton was born March 28, 1961 to Bob C.  and Sally (Trotter) Smith.
Originally, he was a part time Police Officer with the Wyoming Police Department and a part time firefighter with the Springdale Fire Department.
Clayton joined the Springfield Township Police Department in on June 5, 1989.  He was a long-time member of the Hamilton County Police Association SWAT Team and served as a Department firearms instructor.   After 2001 he was promoted to Sergeant.  Sergeant Smith "retired" in 2014 with 25 years of service.

He moved to Marco Island, Florida and joined the Marco Island Police Department.  By 2018 he had already been promoted to Lieutenant and placed in charge of the Road Patrol Division.  By 2020 had served two communities for 31 years.
On February 5, 2020, Lieutenant Smith left work and was westbound on San Marco Road, two blocks from his home, when a Jeep Cherokee turned into his path.  Lieutenant Smith was seriously injured in the resulting crash.  Marco Island Fire/Rescue responded and immediately called for a Med/Flight to the Lee Memorial Trauma Center.  Lieutenant Smith died at the hospital on February 6th.  He was 58.
Lieutenant Smith is survived by his wife, Lisa (Spurlock) Smith; children, Ryan (Stacy), Eric (Deidra), Lauren, Lindsey, Kaitlyn, Clayton, and Zachary; and grandchildren, Mackenzie, Colton, Christopher, and Lyla.
A Celebration of Life was held on February 10, 2020 at the Marco Presbyterian Church on Marco Island.
A memorial reception for Springfield Township employees and family members, local public safety personnel and their families, and public safety personnel from Florida will be held 6 to 9 p.m. on Friday, February 21, 2020 at the Mill Course (Winton Woods Golf Course Club House) at 1515 West Sharon Road.
Memorials may be made to the Cincinnati Children's Hospital Neurology Department.
© 2020 – All rights reserved to LT Stephen R. Kramer RET and the Greater Cincinnati Police Museum