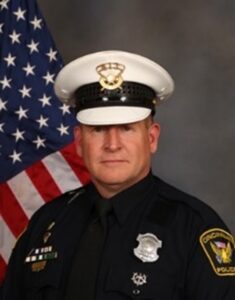 Tom was born July 22, 1968 in Ohio to John Michael and Theresa Louise (Frank) Haas.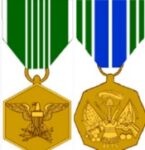 During the early 1990s, Tom served in the United States Army, 82nd Airborne Division, in Saudi Arabia during two major campaigns of Operation Desert Shield.  Corporal Haas was honorably discharged with Army Commendation and Achievement Medals in addition to Good Conduct and Service Ribbons and Kuwait Liberation Medal, Southwest Asia Service (with two bronze stars), and National Defense Medals.
Tom joined the Cincinnati Police Division as a Police Recruit on June 7, 1992.  He was promoted to Police Officer on September 25, 1992, issued Badge 413, and assigned to District 3 (3201 Warsaw Avenue).  Officer Haas was rotated to District 4 (4150 Reading Road) a year later.
During July 2001, while a member of a Violent Crimes Task Force, his bravery was celebrated by Police Chief Thomas Streicher after one of the longest lasting shootouts in Department history; then again by Mayor Charlie Luken after another running shootout later that month.  Three months later Officer Haas was tapped to train new officers at the Cincinnati Police Academy.  His valor was honored in January 2002 by the Hamilton County Police Association and in May 2002 at the Community's Annual Police Appreciation Dinner.
On June 8, 2003, Officer Haas transferred to District 5 (1012 Ludlow Avenue).  Six years later, he was assigned to the District 1 (310 Ezzard Charles Drive) Motorcycle Unit and six years later to Special Services Section, Traffic Unit.  Officer Haas also served on the Cincinnati Police and Hamilton County Police Association Honor Guards for 21 years and on the Executive Board of the Police Fraternal Order of Police Lodge 69.
Officer Haas was medically retired on October 13, 2021, with 29 years of service and 41 letters of appreciation and/or commendation, including five from two police chiefs, two judges, a city manager, a state senator, and the City Personnel Director.
Officer Haas was a member of the North College Hill VFW Gaily Post #7430 and American Legion Post #513.
During 2020, Officer Haas was diagnosed with brain cancer.  He endured surgery, radiation therapy, and chemotherapy.  He died, surrounded by family, at 11 a.m. on January 17, 2022 at the age of 53.
Officer Haas is survived by his wife of eight years, Michelle "Shelly" (Barnhorst) Haas; parents; children, Cody Shields, Corey Shields, Lorraine (Tyree) Golightly, Keegan Haas, and Joseph Shields; grandchildren, Koa GoLightly and Amelia Golightly; and sisters, Jean (Jeff) Kunkle and Lori (Cody) Gravitt.
Visitation will be held 4 to 8 p.m. on Friday, January 21, 2022 at Arlington Memorial Gardens Funeral Home at 2155 Compton Road.  Follow the thin blue line along the drive to the funeral home.  An FOP Service will be held at 7:30 p.m.  Services will be held at 10 a.m. on Saturday, January 22, 2022 at the Church of the Assumption at 7711 Joseph Street.  Parking is limited.  Do not arrive prior to 9 a.m.  A graveside service and burial will occur immediately following at Arlington Memorial Gardens.
Memorials may be made to Tunnel to Towers Foundation (t2t.org) Tri-State First Responder Peer Support Team – Home (tsfirstresponderpst.org).
© 2022 – All rights reserved to LT Stephen R. Kramer RET and the Greater Cincinnati Police Museum