Supervising Dispatcher Ned Thomas Gaynor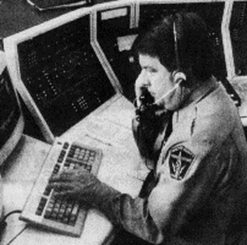 Ned was born in Cincinnati on February 17, 1952 to Thomas and Marjorie (Schmied) Gaynor.
Ned spent one career as a dispatcher, later the supervising dispatcher, at the Hamilton County Communications Center.
Upon retirement, he went to work for the Hamilton County Park Rangers.
During the late 1980s and 1990s he was the sound engineer for the Most Wanted police band. He was also an office holder, and in the late 1990s the President, of ASFME Local 3416.
Ned passed away on Friday, July 16, 2021, at the age of 69.
He was predeceased by his brother, Steve Gaynor. Ned is survived by his wife of 27 years, Patricia (Sauerwein) Gaynor; daughters, Heather Gaynor and Erin Nester; granddaughter, Eva Nester; step-son, Dennis Wiechert; daughter-in-law, Patricia Wiechert; and brother, Michael (Rosie) Gaynor.
Unfortunately, we did not know his arrangements in time to publish them.  Visitation and services were held on Wednesday, July 21, 2021 at Newcomer Cremations, Funerals & Receptions in Mt. Healthy.  Burial followed at Arlington Memorial Gardens in Springfield Township.
Memorials may be made to the American Diabetes Association, P.O. Box 7023, Merrifield, VA 22116-7023.
© All rights reserved to LT Stephen R. Kramer RET and the Greater Cincinnati Police Museum