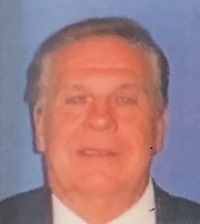 Rob was born December 17, 1938 to Robert and Aurelia (Rack) Cronin.
We believe he was appointed as a Guard at the Cincinnati Workhouse.  By 1988, the Workhouse was taken over by the Hamilton County Sheriff's Office and the name changed to Cincinnati Correctional Institute (CCI).  Rob was appointed Deputy Superintendent.  On January 22, 1988, he took over as it Superintendent.  When CCI closed, he continued with the Hamilton County Sheriff's Office as Deputy Director of Corrections.  He continued his serving the County for up to forty years.
Deputy Director Cronin died on September 23, 2021.
Deputy Director Cronin is survived by his wife, Margaret (Burke) Cronin (Burke); children, Tracy Cronin, Tricia Cronin, and Ephraim Taylor; grandchildren, Dwain Huff, Trey Huff (for whom he retired and helped raise), Iyanna Ellery, Yazmyn Ellery, Alexzandria Little, Andrew Taylor, Lindsay (Taylor) Hold, and Leah (Taylor) Albritton; and siblings, Betty Ann King and Michael Cronin.
A celebration of life was held at LaRosa's Pizzeria on Boudinot Avenue on October 4, 2021.  On October 19, 2021, a Memorial Mass was celebrated to St. Ann's Church.
© 2021 – All rights reserved to LT Stephen R. Kramer RET, Tracy Cronin, and the Greater Cincinnati Police Museum