Sergeant Rodney Scott Songer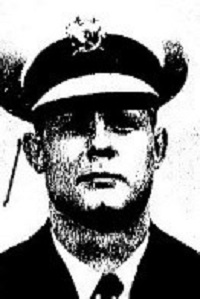 Scott was born December 29, 1942 in Cincinnati to Mr. and Mrs. Robert W. and Elenore Songer of Greenhills.  He attended Greenhills High School where he played football and graduated in 1962.
Three months out of high school, Scott joined the United States Air Force on September 9, 1962.  His basic training was conducted at Lackland Air Force Base in Texas.  He served two months at McGuire Air Force Base in New Jersey and 23 months at National Aviation Experimental Center in New Jersey.  Airman Second Class Songer was honorably discharged on September 9, 1966.
Sixteen days later, Scott joined the Cincinnati Police Division on September 25, 1966 as a Police Recruit.  On December 27, 1966 he was promoted to Patrolman, issued Badge 768, and assigned to District 2 (314 Broadway).  On January 7, 1968 he was rotated to District 7 (813 Beecher Street).  He left Cincinnati employment on January 19, 1968.
Two months later, he joined the Wyoming Police Department as a Patrolman.  He was promoted to Sergeant on June 1, 1976.  Sergeant Songer retired August 31, 1978 with almost 26 years of service to his country and communities.
Following his retirement, Sergeant Songer engaged in trucking management.  He was also a member of the Wyoming Masonic Lodge #186 and served as an usher and trustee and sang in the choir at Sycamore Presbyterian Church.
Sergeant Songer died on February 24, 2021 at the age of 78.
He was predeceased by his brother, Robert Songer, Jr.  Sergeant Songer is survived by his wife of 44 years, Judy Songer; children, Andrew Scott Songer, Jaimee Nicole (Brian) Franco, and Matthew Scott Songer; granddaughters, Abigail and Audrey; and sister, Joyce Ann Songer.
Due to COVID-19, a Celebration of Life will be held at a later date.
Donations may be made to the Alzheimer's Association or to the American Heart Association.
© 2021 – All rights reserved to LT Stephen R. Kramer RET and the Greater Cincinnati Police Museum