Sergeant Jerry L. Berry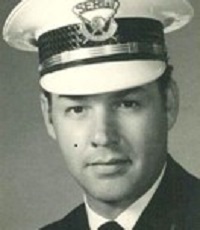 Jerry was born May 10, 1930, the first child born to Clarence and Bessie Berry.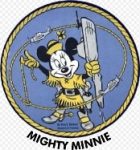 After high school, at 17, Jerry joined the United States Navy, serving during the Korean War, at least from November 1947 to 1951, as a fireman aboard the escort carrier U.S.S. Mindoro, the "Mighty Minnie," in the Carrier Division 17.  He was honorably discharged.
During 1955, Jerry joined the Cincinnati Police Division as a Police Recruit.  He was promoted to Patrolman and issued Badge 774.   During 1955 he served in District 7 (813 Beecher Street).  He was later transferred to District 1 (310 Lincoln Park Drive).  During 1959, Police Chief Stanley Schrotel determined to establish a six-man Tactical Squad.  Sixty officers applied and Patrolman Berry was the chief's first choice.  During 1962, he was a pallbearer for murdered Patrolman Donald Martin.
On February 27, 1966, Patrolman Berry was one of the first group of officers promoted to the new rank of Police Specialist, issued Badge PS-84, and assigned to Vice Squad.  One year later, on February 17, 1967, he was promoted to Sergeant and issued Badge S-58.  Within another year, he was back in the Vice Squad.  Within another year, he was transferred to the Intelligence Section.  On the way to work one day during 1975, he noticed blackened windows on a home, stopped to investigate, and saved the life of a 50-year-old woman from her smoked filled home.  On November 2, 1976, while demonstrating booby-trap devices at the Police Target Range, an explosive cap detonated prematurely causing the loss of fingers from one hand and the end of his career.  He retired during October 1978.
Sergeant Berry immediately took a position as Assistant Police Chief, University Police, Department of Public Safety working out of the University of Cincinnati Medical Center.  While there he also served occasionally as an adjunct professor.  He finally retired during April 1989 with about 37 years of service to his country and community.
On June 10, 2021, while visiting his brother in Arizona, Sergeant Berry died in his sleep.  He was 91.
He was predeceased by his granddaughter, Nikki; son-in-law, Keven Williams; and brothers, James Berry, Everett Berry, and David Berry.  Sergeant Berry is survived by his wife, Melba J. (Halberstadt) Berry; children, Ronald (Barb) Berry and Cheryl Williams; grandchildren, Tara, Bree, Alicia, and Kari; great-grandchildren, Mya, Donte, Mariah, Lilli, Daviyon, Daquan, and Iyonna; and brother, John (Brenda) Berry.
Visitation will be held 10 a.m. to 12 p.m. on Friday, June 18, 2021 at the Glen Este Church of Christ at 937 Cincinnati-Batavia Pike.  A funeral service will be held at noon.
Memorials may be directed to the church.
© 2021 – All rights reserved to LT Stephen R. Kramer RET and the Greater Cincinnati Police Museum