Police Officer John Edward Overpeck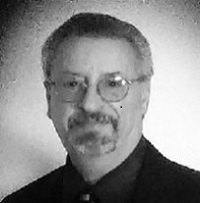 John was born June 30, 1957, in Middletown, to Harold and Dorothy Overpeck.  He graduated from Middletown High School
John then served in the United States Air Force.
After he returned home, John joined the Lemon Township Police Department as a Patrolman.  Later, he joined the Butler County Sheriff's Office as a Deputy Sheriff.  Finally, he joined the Fairfield Township Police Department as a Patrolman and retired from there.
Deputy Overpeck suffered from Leukemia and congestive heart failure.  During March 2021 he underwent chemotherapy treatment, but died in Colorado Springs on May 29, 2021, at the age of 63.
He was predeceased by his brothers, George Overpeck and Walter Overpeck.  Deputy Overpeck is survived by his daughter, Erin Overpeck; grandson, Jackson Vance; and brothers, Don Overpeck and Jim Overpeck.
A memorial service for friends and family will be held in Ohio at a later date.
© 2021 – All rights reserved to LT Stephen R. Kramer RET and the Greater Cincinnati Police Museum