Police Officer John Anthony Mondary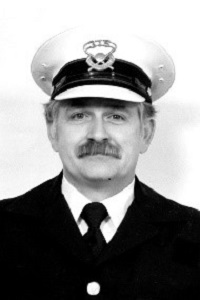 John was born November 19, 1941 to Lawrence Anthony "Lefty" and Pauline E. (Moores) Mondary of Price Hill.  He attended St. Teresa Elementary and Elder High Schools and participated in the Band and Poster Club and played football and basketball.  He graduated during June 1960.
Three months later,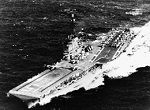 John joined the United States Navy on September 29, 1960.  He was assigned to the Naval Air Station in Anacostia, Maryland and then attended Boiler Class A School in Great Lakes, Illinois.  He served on the aircraft carrier U.S.S. Randolph for fifteen months.  During which, she recovered Col. John Glenn after his Mercury flight and participated in the Cuban Missile Crisis blockage where she and a ring of destroyers ensnared a nuclear-armed Soviet submarine.  He then served on another carrier, the U.S.S. Independence, for fourteen months.  Boilerman 2nd Class Mondary was honorably discharged September 4, 1964 with a Good Conduct medal.
From October 1964 to September 1965 he worked for United Parcel Service.
John joined the Cincinnati Police Division on September 12, 1965 as a Police Recruit.  On December 20, 1965, he was promoted to Patrolman, issued Badge 315, and assigned to District 4 (7017 Vine Street).  He was rotated to District 5 (1012 Ludlow) during August 1966.  He also served in Communications Section (310 Lincoln Park Drive) and District 3 (3201 Warsaw Avenue).  Police Officer Mondary retired on May 1, 1992 with 31 years of service to his country and community and 18 letters of appreciation and/or commendation, including four from police chiefs.
John worked the next nineteen years as a corporate security officer at Cincinnati Financial Corporation.
Later in life, he suffered from leukemia and by the end of January 2021 had made the decision to discontinue the treatments.  He died of pneumonia, surrounded by family, during the evening of March 3, 2021 at the age of 79.
He was predeceased by his brother, Hamilton County Sergeant Mondary, who died in the line of duty in 1989, and father-in-law, Cincinnati Police Sergeant Lowell Reece.  He is survived by his wife, retired Cincinnati Police Supervising Dispatcher Lois Ann Reece; children, Amy Elizabeth (Dewayne Wysinger) Mondary, Jeffrey Alan (Lori) Mondary, and Gregg Anthony Mondary; five grandchildren; six great-grandchildren; and sister-in-law, retired Cincinnati Police Dispatcher Donna Smith.
Visitation will be held 10:30 a.m. to 12:30 p.m. on Friday, March 12, 2021 at T. P. White & Sons Funeral Home at 2050 Beechmont Avenue in Mt. Washington.  An FOP service will be held at 12:30 p.m.  A committal service will be held at the St. Joseph (Old) Cemetery Mausoleum at 1:30 p.m.
Memorials may be directed to the Greater Cincinnati Police Museum, 308 Reading Road, Suite 201, Cincinnati, OH  45202.
© 2021 – All rights reserved to LT Stephen R. Kramer RET and the Greater Cincinnati Police Museum