Police Officer James D. Ruhl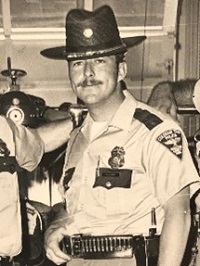 Jim was born November 1, 1947.  After high school, he joined the United States Navy about the time the United States entered the Vietnam War.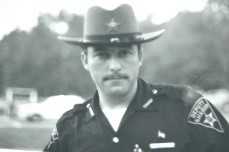 During the late 1960s or early 1970s Jim joined the Hamilton County Sheriff's Office as a Road Patrolman.  Deputy Ruhl was elected Secretary of the Hamilton County Sheriff's Patrol chapter of the Ohio Civil Service Association during March 1973.
On August 30, 1973, Deputy Ruhl was hired by Colerain Township as a Constable.  By April 1975 he was a Police Officer for the Colerain Township Police Department.  During November 1976 served as the de facto spokesman regarding Colerain Avenue traffic congestion.  During November 1977 he was the Crime Prevention Officer for the Colerain Township Police Department.
He also served in the North College Hill and Springfield Township Police Departments.
Officer Ruhl for years was a very active member of Fraternal Order of Police Lodge 113, including serving as its President until at least 2011.
Officer Ruhl contracted Pancreatic Cancer and died at his home in Martinsville, Indiana on August 16, 2021 at the age of 73.
No services are planned.  A celebration of life is being planned.
© 2021 – All rights reserved to LTs Stephen R. Kramer and Joseph W. Hall RET and the Greater Cincinnati Police Museum