Police Chief Gary Earl Rednour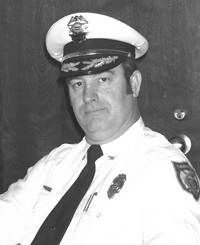 Gary was born July 6, 1937 in Monticello, Kentucky to Pola and Julia (Harris) Rednour.  He was a graduate of Hamilton High School where he participated in the History Club and graduated in 1956.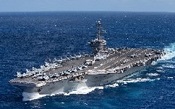 Straight out of high school, Gary joined the United States Navy, during which he served on the USS Franklin D.  Roosevelt.  He was honorably discharged in 1960.
About 1963, Gary joined the Fairfield Police Department as a patrolman.  By 1967 he was already promoted to Sergeant.  During 1972, he was assigned as director of their Police Training School.  During 1975 he was assigned to command a new bureau that including training, in addition to community relations and juvenile referrals.  A year later, he served as vice president on the Fairfield Bicentennial Commission.  During April 1978, Sergeant Rednour was promoted to Police Chief after a competitive Civil Service exam for that position.  Chief Rednour retired November 23, 1999.
He then took a corrections officer position at the Butler County Sheriff's office.
Chief Rednour finally retired with 48 years of service to his country, community, and county.
Chief Rednour died on Sunday, May 2, 2021 at home with his family, at the age of 83.
He was preceded in death by his wife of 52 years, Gloria Jean (Phillips) Rednour, and siblings, Josie Whitaker, Opal Blanton, and Danny Rednour.  He is survived by his children, three Fairfield police Officers, Michael Rednour, Kevin Patrick (Amy) Rednour, and Brian Douglas (Christen) Rednour; daughters, Sharon (Gary) Sheets, Elizabeth Diane Thomas, Melissa Ann (Tod) Hosmer, Deborah Kay Rednour; grandchildren, Doug (Tara) Sheets, Lynsey (Scott) Pun, Jacob Denney, Jessica Miller (Matt Blevins), Ben Hosmer, Cara Hosmer, Emma Rednour, Abbey Rednour, Micah Rednour, Madelyn Rednour, and Malea Rednour; great-grandchildren Julian Pun and Belen Pun; and siblings, Pauline Baumgartner, Margie Carter, Katie Leptak, Norma Nafe, and Jim Rednour,.
Visitation will be held 5 p.m. to 8 p.m. on Wednesday, May 5, 2021 at Avance Funeral Home at 4976 Winton Road in Fairfield.  A funeral service will be held at the funeral home at 10:30 a.m. on Thursday, May 6, 2021 at 10:30 a.m., followed by burial at Rose Hill Burial Park.
Memorial donations may be made to the Pulmonary Fibrosis Foundation, 230 East Ohio Street, Suite 500, Chicago, Illinois 60611.
© 2021 – All rights reserved to LT Stephen R. Kramer RET and the Greater Cincinnati Police Museum