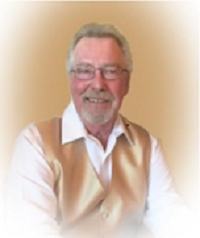 Spin was born June 16, 1938 in Cincinnati to John and Marie Spinney.  He attended Central High School, studied graphic arts, and co-opted at Hennegan Printing Company, graduating in 1957.
He joined the Hamilton County Communications Center and retired with 32 years of service to the County.
He had ailments and died peacefully at his North Bend home, with his wife at his side, on December 2, 2021 at the age of 83.
He was predeceased by his wife of 46 years, Mary Ann (Ciresi) Spinney (2006), and brother-in-law, Charles Taney.  He is survived by his second wife, Cyndie Smith; children, John Anthony Spinney, Jr., Andrew Thomas (Bridget) Spinney, Anthony Joseph (Katie) Spinney; stepchildren, Michael Sedler and Deena (Dale) Jeffers; grandchildren, Anthony Spinney, Andrew Spinney, Anna Spinney, Elizabeth Spinney, Haylee Spinney, Patrick Spinney, Nate Sedler, and Hannah Sedler; sister, Mary Taney; and siblings-in-law, Tom (Cathy) Austing, Tom (Pam) Ciresi, Shari (Russ) Meyers, Steve (Nancy) Smith, and Jean (Tom) Schwierjohann.
Visitation was held 4 to 7 p.m. on Monday, December 6, 2021 at Radel Funeral Home at 650 Neeb Road.  A Mass of Christian Burial will be held at Our Lady of Victory Church at 11 a.m. on Tuesday, December 7, 2021 with a celebration of life immediately thereafter at the Our Lady of Victory Convocation Center.
Memorials may be made to Hospice of Southwest Ohio.
© 2021 – All rights reserved to LT Stephen R. Kramer RET and the Greater Cincinnati Police Museum