Chief Deputy Terry C. Payer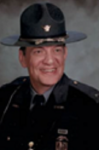 Terry was born September 4, 1943 in Youngstown to John and Harriet Pauline (Hetner) Payer.
After high school, Terry joined the United States Air Force and served during the Vietnam War.
Upon his return home, Terry joined the Ohio State Highway Patrol.  He graduated from the Academy on July 1, 1967, was promoted to Patrolman, and assigned to the Xenia Post.  As a result of some investigations he had done, he was transferred to plain clothes at the Massillon Post.  Later he served in the same capacity at the Wilmington Post.  He was promoted to Sergeant in 1974 and assigned to the Warren Post.  During 1980, he was promoted to Lieutenant and assigned as Post Commander of the Hamilton Post.  During February 1985, he transferred to the Marion Post.   Lieutenant Payer "retired" in 1988.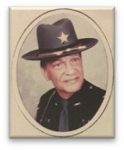 During January 1989 he was appointed Chief Deputy by Butler County Sherriff Richard S. Holzberger.  He "retired" again during January 1993.
Chief Payer then took a position as Investigator for the Ohio Ethics Commission in 1994 and served there until at least 2008.  By then, had served his country, state, and county almost 35 years.
He was also a ranger at Potter's Golf Course and a parishioner of Queen of Peace Catholic Church in Ross Township.
Chief Payer died, surrounded by family, on June 19, 2021 at the age of 77.
Chief Payer is survived by his wife of 53 years, Vicki Sue Payer; children, Teri Lyn (Bret) Young, Jon T. (Tracie) Payer, and Traci Jo (Michael) Barger; and grandchildren, Molli Barger, Natalie Barger, Sydnee Payer, Nicholas Young, and Jon Garrett Payer.
Visitation will be held 10 a.m. to 11 a.m. on Tuesday, June 29, 2021, at Queen of Peace Catholic Church at 2550 Millville Avenue in Ross Township.  A Memorial Mass will be held at 11 a.m.
Memorials may be made to Animal Care Center of Fairfield, 4005 Acme Dr., Fairfield, OH 45014 or Lewy Body Dementia Association, 912 Killian Hill Rd. SW, Lilburn, GA 30047
© All rights reserved to LT Stephen R. Kramer RET and the Greater Cincinnati Police Museum