Captain Dale A. Fortner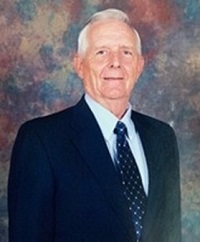 Dale was born April 11, 1934.
He joined the Kentucky State Police by 1960 as a Trooper.  He was promoted to Sergeant by 1970.  During September 1970, he was transferred to the Morehead post as assistant commander and promoted to Lieutenant.  He completed a police management course and Eastern Kentucky University by the end of 1970.  By March 1972 he was promoted again, to Captain.  Within a year, Captain Fortner transferred to command Post 6 in Dry Ridge.  During 1979, he was promoted to Lieutenant Colonel and transferred to headquarters in Frankfort.  By December 1980, he was acting Police Commissioner.  He returned to command the Dry Ridge post by the end of 1981 and where he served several more years until his retirement.
He was a member of the Mt. Olivet Christian Church.
Captain Fortner died January 6, 2021.
He was predeceased by his daughter, Tricia Bradley.  Captain Fortner is survived by his wife, Jo Ann (Harrison) Fortner; daughter, Vicki (Richard) Powers; grandchildren, Todd Bradley, Justin Powers, Amanda Lisenby, Jennifer Bradley, and Sarah Powers; five great-grandchildren; and sister, Beulah Willoby.
Visitation was held Tuesday at Elliston-Stanley Funeral Home in Williamstown. Funeral services were held Wednesday at Mt. Olivet Christian Church in Williamstown.  He was interred in the Williamstown Cemetery.
Memorials may be made to Mt. Olivet Christian Church, 400 Eibeck Lane, Williamstown, KY 41097 or to Trooper Island, c/o KSP Headquarters, 919 Versailles Rd., Frankfort, KY 40601.
© 2021 – All rights reserved to LT Stephen R. Kramer RET and the Greater Cincinnati Police Museum