Specialist William Crawford Lewis Jr.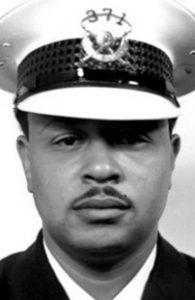 Bill was born May 10, 1938 in Hoschton, Georgia to Mr. and Mrs. William C. Lewis, Sr.  He attended Robert A. Taft High School and graduated in June 1957.
After high school, he worked as a poultry dresser at Ackeaver Poultry and as an assistant manager at Schiff Shoes.
Bill joined the Cincinnati Police Division on March 24, 1968 as a Police Recruit.  He was promoted to Patrolman on June 30, 1968, issued Badge 371, and assigned to District 1 (310 Lincoln Park Drive).  During 1973, he was transferred to Robbery Squad in the Criminal Investigation Section (222 E. Central Parkway).  He completed a Hamilton County Coroner's Homicide Seminar in 1974 and FBI Fingerprint and Advanced Fingerprint Training in 1976.  During January 1977, during a reorganization of the Criminal Investigation Section, Officer Lewis and another detective transferred to Homicide Squad along with the responsibility for financial institution robbery investigations.
He then transferred to the Polygraph Squad and was extremely successful with a high percentage of confessions during the next ten years.  He also instructed police personnel in polygraphy at the Ohio Police Officer Training Academy.  On November 8, 1981, he was promoted to Police Specialist and issued Badge PS-27.  Specialist Lewis transferred to District 4 (4150 Reading Road) on November 18, 1990.  He retired April 26, 1992 with 24 years of service and 32 letters of appreciation and/or commendation: including five from Cincinnati police chiefs, five from other area police chiefs, and one from the Cincinnati City Manager.
During mid-November 2020, Specialist Lewis was hospitalized with COVID.  He was sent home to recuperate and returned to the hospital in late-November with complications.  He died on the afternoon of December 31, 2020 at the age of 82.
He was predeceased by his wife, Mary L. Lewis.  Specialist Lewis is survived by his children, Jackie Bell-Lewis, William C. Lewis III, and Sheri Lewis.
Visitation will be held 10 a.m. to 11 a.m. on Friday, January 15, 2021 at the Walker Funeral Home at 2625 Gilbert Avenue.  An FOP service will be held at 10:45 a.m.  A funeral service will be held at 11 a.m.  COVID precautions will be in place.  Interment will follow at the Walnut Hills Cemetery.
© 2021 – All rights reserved to LT Stephen R. Kramer RET and the Greater Cincinnati Police Museum