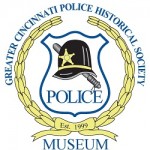 The Greater Cincinnati Police Museum
"Preserving the History of Law Enforcement in the Greater Cincinnati Area"
---
Specialist Ronald Joseph Ottlinger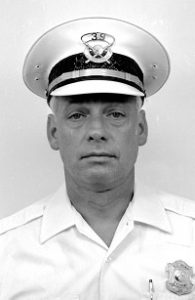 Ron was born May 16, 1942 in Cincinnati to a Hungarian immigrant, Joseph, and Evelyn (Steinwart) Ottlinger.  He attended Norwood High School.  He also attended the University of Cincinnati during 1966 and 1967 majoring in Management.
At 18, Ron worked on the Fisher Body dock in Norwood.  He was laid off in January 1961 and by March 1961 had a job as a Press Operator for the Frank F. Taylor Company.  Laid off again in February 1962, he joined the Cincinnati Gas and Electric Company in October 1962.  Two years later he joined Matheson, Coleman, and Bell as an Inventory Clerk.
Ron joined the Cincinnati Police Division as a Police Recruit on March 12, 1967.  On June 4, 1967, he was promoted to Patrolman, issued Badge 592, and assigned to District 6 (3295 Erie Avenue).  Five months later, Ron's younger brother, Ken Ottlinger, also joined the Division; though they would never work together.  During 1972, he was transferred to the Traffic Unit.  Patrolman Ottlinger also served in Districts 5 (1012 Ludlow Avenue).  On December 1, 1974 he was promoted to Police Specialist, issued Badge PS-39, and transferred to the District 4 Investigative Unit (4150 Reading Road).  Sixteen years later, he went back to Erie Avenue (by then, District 2) and served out the rest of his career.  Specialist Ottlinger retired February 11, 1993 with almost 26 years of service and 42 letters of appreciation and/or commendation, including four from assistant police chiefs and one from a police chief.
Ron's health started significantly failing and in 2016 he suffered a series of strokes.  By the end of November 2016 he was not taking visitors because of his deterioration.  He improved over time, but never regained an adequate level of normalcy.  Specialist Ottlinger died on November 19, 2020 while under hospice care on Beechmont Avenue.
Specialist Ottlinger is survived by his wife of 61 years, Ellen Kay (Mable), and others.
Specialist Ottlinger is survived by his wife of 61 years, Ellen Kay (Mable) Ottlinger; children, Jeff, Shelley, and Natalie (Kent); five grandchildren; eight great-grandchildren; and brother, former Cincinnati Patrolman Kenneth Ottlinger.  Funeral rites/memorials were private.
©2016 – All rights reserved to LT Stephen R. Kramer RET and the Greater Cincinnati Police Historical Society