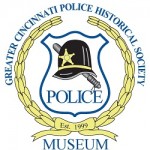 The Greater Cincinnati Police Museum
"Preserving the History of Law Enforcement in the Greater Cincinnati Area"
---
Specialist David W. Delaney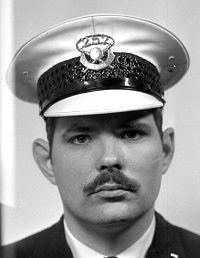 Dave was born July 18, 1942 to John P. and Alice O. Delaney.  He attended Highlands High School in Fort Thomas and graduated in 1960.  He then attended the University of Kentucky in Lexington and majored in History and English.
During the summer of 1961, Dave worked as a shipping clerk for the Disabled American Vets on Ridge Road.  He then worked as an office clerk until March 1962.
Dave enlisted in the United States Marine Corps on March 12, 1962.  He served at base operations in the H and S Company of the 3rd Battalion of the 6th Marines.  Later, he attended Marine Corps Engineers School at Camp Lejeune.  Sergeant (E-5) Delaney was honorably discharged on July 12, 1966 with Good Conduct and National Defense medals.
From August 1966 to April 1967 he worked as a branch representative for Household Finance.
Dave joined the Cincinnati Police Division on April 7, 1967 as a Police Recruit.  He was promoted to Patrolman on July 19, 1967, issued Badge 257, and assigned to District 6 (3295 Erie Avenue).  On December 22, 1968 he was rotated to District 7 (813 Beecher Street).  District 7 combined with District 4 (4150 Reading Road) during 1975.  As a member of the City Manager's Safety Task Force in the late 1970s, he was instrumental in proposing many improvements including ballistic vests, improved firearms and ammunition, spotlights and screens in the patrol cars, etc.  They were all approved after the murder of Officer Mel Henze.  During 1979, he and Officer Robert Schlinkert designed a tamper-proof, in-cab shotgun rack.  On January 31, 1988 he was promoted to Police Specialist and issued Badge PS-76.  He finished his career in the District 4 Investigative Unit where he was credited with being an excellent investigator.  Specialist Delaney retired on January 28, 1993 with 30 years of service to his country and community and 29 letters of appreciation and/or commendation, including six from police chiefs.
Specialist Delaney suffered a stroke on February 7, 2013 and was found to have extremely high blood pressure and glucose levels.  Then, in April 2013 he was diagnosed with prostate cancer.  During May he underwent successful prostate surgery.  By June, he was back in the hospital in an attempt to get runaway diabetes under control.  By July, his diabetes was under control.  He went back into the hospital on December 24, 2015 with pneumonia.  He had a severe reaction to the treatment and went into renal failure.  Since then, he was on dialysis three time weekly.
Specialist Delaney went back into the hospital on March 4, 2020 for rehab and suffered another stroke on April 1st.  He had been hospitalized since.  He died on August 14, 2020 at 0257 (his first badge number) hours, one month after his 78th birthday.
He is survived by his wife, Sheila Delaney, and children, Stephanie and John Delaney.
© 2020 – All rights reserved to LT Stephen R. Kramer RET, LT Joseph W. Hall RET, and the Greater Cincinnati Police Museum