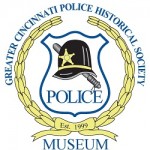 The Greater Cincinnati Police Museum
"Preserving the History of Law Enforcement in the Greater Cincinnati Area"
---
Specialist Daniel Cella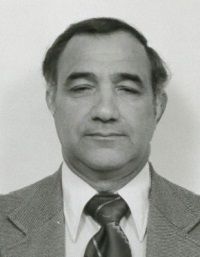 Dan was born on August 7, 1928 in Hartford, Connecticut, the second of five born to Italian immigrant Francis and Marie (Cappa) Cella.  By 1930 the family was living at 646 Seventh Street in Hamilton and by 1940 at 215 Mulberry Street in Cincinnati.  He attended Hughes High School from 1943 to 1946.
On June 16, 1946, Dan joined the United States Naval Reserve.  He was honorably discharged with a Victory Medal.
For a couple of months in 1949 he drove a truck for Hamilton County Auto Parts.  Also during 1949 he worked a couple of months in the Shipping Department of the Kroger Company.  On July 8, 1950, he married Marlys Myers.  Also during 1950 he began repairing watches for the Michael Watch Crystal Company.
Dan joined the Cincinnati Police Division on April 13, 1953 as a Police Recruit in Class No. 25.  On June 15, 1953 he was promoted to Patrolman, issued Badge 133, and assigned to District 1 (1024 York Street).  In each of the next two years he was rotated to District 4 (754 West Fifth Street) and to the new District 1 (310 Lincoln Park Drive).  On February 3, 1963 Patrolman Cella transferred to Vice Control Bureau.
Patrolman Cella was among the first group ever to be promoted to the new rank of Police Specialist on February 27, 1966.  He was issued Badge PS-118.  On March 7, 1971 Specialist Cella transferred to Criminal Investigation Section, Checks and Documents Squad (222 East Central Parkway).  Specialist Cella retired August 1, 1981 with 28 years of service and fourteen letters of appreciation and/or commendation including one each from the police chief, United States Postal Inspector, and City Manager.
He was also a life member of the Fraternal Order of Police, Queen City Lodge 69.
Specialist Cella and his wife, Marlys, contracted COVID-19 and he died on November 4, 2020 at the age of 92.  Mrs. Cella returned home from the hospital on November 11, 2020.
Specialist Cella was predeceased by his son, Daniel F. Cella (2012); grandson, Andrew Cella (2017); and siblings, Joseph Cella, Raymond Cella, and Lucille Wilson.  He is survived by his wife of 70 years, Marlys Clara (Meyers) Cella; children, Deborah (Gary) Parker, Frank Cella, Alan (Kim) Cella, Marty (Elaine) Cella; 13 grandchildren; 22 great-grandchildren; and sister, Rose Orth.
On Monday, November 23, 2020, just prior to 11 a.m., FOP services were conducted by a few members, due to COVID, outside the Sacred Heart Church at 400 Nelles Road in Fairfield.  Then the family celebrated a Mass of Christian Burial inside the church.  Graveside services followed at the Gate of Heaven Cemetery.
© 2020 – All rights reserved to LT Stephen R. Kramer RET, CAPT Michael Bolte RET, and the Greater Cincinnati Police Museum