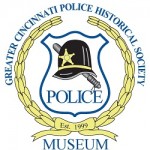 The Greater Cincinnati Police Museum
"Preserving the History of Law Enforcement in the Greater Cincinnati Area"
---
Special Agent in Charge Richard F. "Bubba" McCoy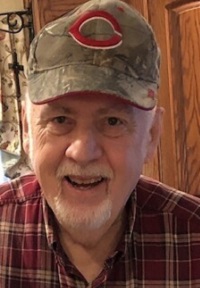 Richard was born on April 9, 1940 in Grand Rapids, Michigan to Leo and Joyce McCoy.  He attended Houghton Lake High School in Houghton Lake, Michigan and then earned a bachelor's degree in Criminal Justice from Michigan State University and a master's degree in Public Administration from National University in San Diego.
He joined the United States Marine Corps in 1959 and was honorably discharged in 1964.
Richard joined the Department of Justice as a federal agent in 1969.  He retired in 1996 as the Special Agent in Charge (SAC) of the Cincinnati Office of the Drug Enforcement Administration (DEA) with 32 years of service to his country.
SAC McCoy died on Wednesday, September 2, 2020, surrounded by family, at the Hospice of Cincinnati.  He was 80 years old.
He was predeceased by his brother, Ralph McCoy, and brothers-in-law, Jim Tremper, Charlie Kyser, and Mike Shelley.  SAC McCoy is survived by his wife of 53 years, Andrea McCoy; children, Timothy (Nicole) McCoy and Kristin (Roger) Schalk; grandchildren, Megan, Amanda, Nathan Schalk and Eleanor; and sisters, Florence (George) Turney, Carol Tremper, Marsha Kyser, and Donna Jean Shelley; and sister-in-law, Gail McCoy.
A celebration of life with a memorial graveside service and military honors will be at 11 a.m. on Saturday, September 26, 2020 at Roscommon Township Cemetery in Houghton Lake.
Memorials may be made to the Alzheimer's Association.
© 2020 – All rights reserved to LT Stephen R. Kramer RET and the Greater Cincinnati Police Museum