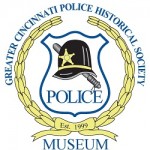 The Greater Cincinnati Police Museum
"Preserving the History of Law Enforcement in the Greater Cincinnati Area"
---
Sergeant Sam W. Hopkins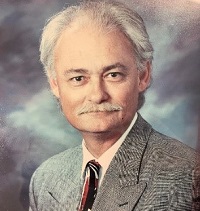 Sergeant Sam W. Hopkins (1949-2020)
Sam was born November 7, 1949 to George and Sue Hopkins.  He graduated from Garfield High School of Hamilton in 1967 and attended Miami University where he majored in Business Administration.
Sam joined the United States Marine Corps Reserve in 1971 and was still serving as a Corporal in 1975.  He was honorably discharged in 1977.
Sam joined the Hamilton Police Department as a Patrol Officer on March 17, 1973.  He graduated from the Recruit School on the Miami University Campus during July 1973.  During 1988, he was promoted to Detective.  He was promoted to Sergeant in 1996.  Sergeant Hopkins retired on January 15, 1999 with close to 26 years of service.
Sergeant Hopkins was installed as President of the Fraternal order of Police Lodge 38 on January 1, 1998.  The union represents about 300 officers of the Butler County Sheriff's Office and Fairfield Township, Hamilton, New Miami, University of Miami Police Departments.  He continued in the roll after his retirement.
Sam later served as a bailiff under the Honorable Judge Ronald Kraft
After a strong battle against cancer, Sergeant Hopkins died, surrounded by immediate family at his home, on June 2, 2020 at the age of 70.
Hamilton Police Chief Craig R. Bucheit declared a seven-day period of mourning effective Wednesday, June 3, 2020 and ending Tuesday, June 9, 2020, during which all badges of police personnel will be draped with a black mourning ribbon.
Sergeant Hopkins is survived his wife of almost 24 years, Twila C. (Baldwin) Hopkins; stepdaughter Rachelle (Austin) Huff; and brother, Al (Nancy) Hopkins.
Visitation, with Hamilton Police Honor Guard, will be held 4 to 7 p.m. on Friday, June 5, 2020 at Princeton Pike Church at 6101 Princeton Glendale Road.  FOP services will be performed at 6:45 p.m.  Funeral Services will be held at 9:30 a.m. on Saturday, June 6, 2020, with Pastor Barry Clardy officiating.  Interment will follow at the Hickory Flat Cemetery.
Donations may be made to the Princeton Pike Church of God Safety Team founded by Sergeant Hopkins.
© 2020 – All rights reserved to LT Stephen R. Kramer RET and the Greater Cincinnati Police Museum