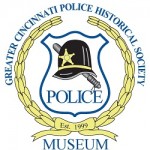 The Greater Cincinnati Police Museum
"Preserving the History of Law Enforcement in the Greater Cincinnati Area"
---
Sergeant James Edward White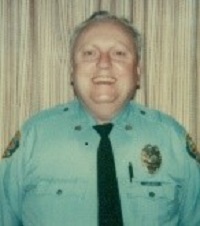 Jim was born January 20, 1933.
Jim joined the Wyoming Police Department on April 15, 1957.  He was promoted to Sergeant on May 8, 1968.  Sergeant White retired April 19, 1985, with 28 years of service to his community.
He later worked as a salesman for the Knapp and Mason Shoe Companies.
Sergeant White died on July 11, 2020 in the Tidewell Hospice House in Englewood, Florida.  He was 87.
He was predeceased by his daughter, Deborah White.  Sergeant White is survived by his wife of 65 years, Mamie C. White; children, Sharon (Roger) Applegate, Cathy White, and James. E. (Monique) White MD; and grandchildren, Alan Applegate, Emily Applegate, Brooke White, Jeames E. White, Jr., and Sidney White.
A memorial service will be held at a later day.
Memorials may be made to the ASPCA, 11900 Conrey Road, Cincinnati, Ohio 45249.
© 2020 – All rights reserved to the Greater Cincinnati Police Museum