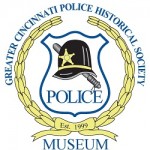 The Greater Cincinnati Police Museum
"Preserving the History of Law Enforcement in the Greater Cincinnati Area"
---
Sergeant George William Piper Sr.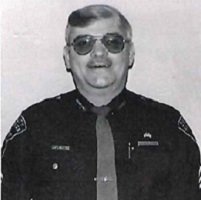 George was born September 1, 1935 in Pittsburgh, Pennsylvania to Charles and Ruth (Shields) Piper.
George joined the United States Army and served in Korea.
George joined the Hamilton County Sheriff's Office on December 21, 1967 as a Deputy Sheriff and served in the Patrol Division.  He was promoted to Sergeant on May 31, 1973.  Sergeant Piper was reassigned as Range Master on June 30, 1980, then Training Officer on October 30, 1983.  On August 1, 1988, he transferred to Sycamore Township District 3 as the Officer in Charge.  He was reassigned to Patrol Headquarters during April 1990.  Sergeant Piper retired on May 30, 1990 with more than 25 years of service to his country and county.
Sergeant Piper died on November 10, 2020 at the age of 85.
He was predeceased by his wife of 53 years, Betty (Roycroft) Piper (2009), and siblings, Robert Piper and Charlotte Piper.  Sergeant Piper is survived by his children George (Lisa) Piper, Michael Robert (Kathy) Piper, Jeffrey Scott (Jackie) Piper, and Jay Matthew (Mena) Piper; grandchildren, Collin, Brandon, Gabriella, Jennifer, Matt, Brandon, Brad, Kelli, Sarah, Cory, Christopher, and Jason; great-grandchildren, Jacob, Savannah, Briana, Cameron, Emery, Laney, Lily, Kieorn, Landen, Elliot, A.J., Salem, and Lincoln; and brother, Roy Shields.
Visitation was held November 25, 2020 at Avance Funeral Home, 4976 Winton Road, Fairfield.  Interment followed at Crown Hill Memorial Park, 11825 Pippin Road.
Memorial contributions may be sent to Hospice of Cincinnati.
© 2020 – All rights reserved to LT Stephen R. Kramer RET and the Greater Cincinnati Police Museum