Sergeant Edward S. "Pete" Harri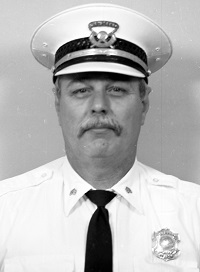 Pete was born November 4, 1944 to Edward and Julia G. (Stewart).  He attended Woodward High School and graduated in 1963.  He then attended the University of Cincinnati, majoring in Business Mathematics, until 1965.
After high school, Pete worked simultaneously as a service station attendant at the Sohio station at Vine and Mitchell and as an offset printer operator at Christ Hospital until 1966.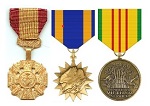 Pete joined the United States Marine Corps March 15, 1966 during the Vietnam War.  He was assigned to aircraft school in Memphis and served as a jet engine mechanic in the Air Wing, mostly overseas.  Sergeant Harris was honorably discharged March 13, 1971 with a Good Conduct Medal, National Defense Medal, Vietnamese Cross of Gallantry, multiple awards of the Air Medal, and Vietnam Service Medal with five stars (five major campaigns).
When he returned, Pete worked as a driver for Stern's Vending until 1971.
Pete joined the Cincinnati Police Division on October 24, 1971 as a Police Recruit.  He was promoted to Patrolman on March 12, 1972, issued Badge 352, and assigned to District 6 (3295 Erie Avenue).  On October 14, 1973 he was rotated to District 4 (7017 Vine Street).  He transferred to Central Vice Control Section (222 E. Central Parkway) on February 24, 1980.  Officer Harris also served in District 5 (1012 Ludlow Avenue).  He was promoted to Sergeant on January 17, 1982, issued Badge S-29, and reassigned to District 4 (by then at 4150 Reading Road).  He also served in District 5 and District 2.  Sergeant Harris retired on March 12, 1994 with 27 years of service to his country and community and 23 letters of appreciation and/or commendation including eight from Cincinnati Police Chiefs and one from the Madeira Police Chief.
Sergeant Harris died on December 17, 2020 at the age of 76.
He was predeceased by his wife of 50 years, June "Sissy" (Brinck) Harris (2018), and a grandson.  Sergeant Harris is survived by his daughters, Michelle (Mark) Royer, Melissa (Jeff) Wall, and Jody (Ike) Kirch; eight grandchildren; and sister, Judy Wuest.
Visitation will be held 2 to 3 p.m. on Monday, December 28, 2020 at the Spring Grove Funeral Home at 4389 Spring Grove Avenue.  FOP services will be held at 2:45 p.m.  A memorial service restricted to family will be held at 3 p.m.; livestream at https://www.youtube.com/watch?v=J-OjOCxXt9I&feature=youtu.be.
© 2020 – All rights reserved to LT Stephen R. Kramer RET and the Greater Cincinnati Police Museum