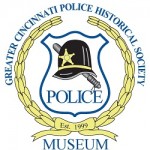 The Greater Cincinnati Police Museum
"Preserving the History of Law Enforcement in the Greater Cincinnati Area"
---
Earle Alton Pomeroy, Jr.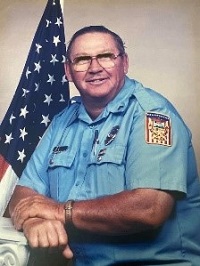 Earle was born January 7, 1935 in Dexter, Maine to Earl Alton Pomeroy, Sr. of the Maine Highway Patrol, and Marian Hope (Tucker) Pomeroy.  He attended Dexter High School and participated in many extracurricular activities including Band, Orchestra, Glee Club, Play, and Track and was known to his classmates as "a lot of mischief, fun, and noise."  He graduated in 1953.
Earle joined the United States Marine Corps in 1955, beginning in Parris Island Boot Camp in April.  He continued to serve through the Vietnam War and was promoted to Sergeant within four years.  During 1963, Sergeant Pomeroy was posted at the Newport Marine Barracks in Rhode Island and ten years later Gunnery Sergeant Pomeroy was a recruiting officer in Hillsboro.  We believe he probably retired during or after 1975.
Earle joined the Batavia Police Department on March 15, 1977.  He was promoted to Sergeant in the 1980s.  Sergeant Pomeroy retired May 3, 1997 with 42 years of service to his country and community.
Sergeant Pomeroy died yesterday, surrounded by family, at his home.
We believe he is survived by his children, Cindy, Gregory, and Martin, and at least one grandchild, Melinda.
Due to the COVID-19 Pandemic, a celebration of life will be announced at a later date.
This obituary is a product of research and will be revised at Police-Museum.org when better information is provided.
© 2020 – All rights reserved to LT Stephen R. Kramer RET and the Greater Cincinnati Police Historical Society