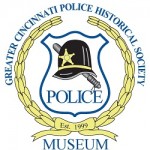 The Greater Cincinnati Police Museum
"Preserving the History of Law Enforcement in the Greater Cincinnati Area"
---
Sergeant Donna Nichols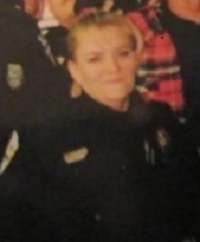 We believe Donna was born Donna M. Dupree on January 7, 1959.  She was later married and known to Butler County law enforcement as Donna Nichols.
We also believe and are trying to confirm that she worked for a small police agency in or near Butler County.
Donna joined the Oxford Township Police Department as a Part Time Police Officer on January 13, 1998.  She was promoted to Police Officer on August 1, 1998.  On January 13, 1999, she was promoted to Corporal and on June 15, 2007 to Sergeant.  Sergeant Nichols retired on February 8, 2011 with 13+ years of service.
Sergeant Nichols remarried and was living in North Fort Myers, Florida when she and her husband were riding a 2018 Can-Am Spyder three-wheeled motorcycle south on North Tamiami Trail (Route 41) near Lake Fairways on Saturday, February 15, 2020.  At 8 p.m., a 70-year-old female driving a 2012 Kia Optima turned in front of them at Lake Fairways Boulevard.  The resulting crash killed her husband and severely injured Sergeant Nichols.  She was taken to Lee Memorial Hospital in very grave condition.
She died five days later during the morning of February 20, 2020.  She was 61.
We currently have no funeral arrangements at this time nor information on an expected memorial service in the very near future at Fraternal Order of Police Lodge 38's hall.
If you know of more information regarding Sergeant Nichol's life, career, or arrangements, please contact us at Memorial@Police-Museum.org.  We will update this obit at Police-Museum.org when additional information is received.
© 2020 – All rights reserved to LT Stephen R. Kramer RET and the Greater Cincinnati Police Museum