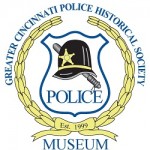 The Greater Cincinnati Police Museum
"Preserving the History of Law Enforcement in the Greater Cincinnati Area"
---
Roger Richard Hartinger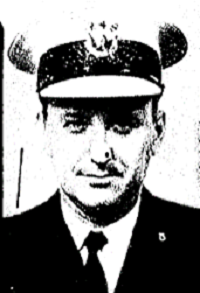 Roger was born July 17, 1934, the second son born to Charles G. and Dorothy Hartinger.  He attended Elder High School, graduating in June 1952.  He then attended the Ohio Mechanics Institute, earning in 1954 an Associate of Science degree in Industrial Engineering Technology.
Roger joined the United States Air Force as an Aviation Cadet, originally trained as an aircraft observer, and then assigned as an I.B.M. Machine Operator.  Airman 2nd Class Hartinger was honorably discharged on December 30, 1956.
Roger began to work as a draftsman, then joined the Cincinnati Park Police as a Cadet.
Roger then joined the Cincinnati Police Division on September 9, 1957 as a Police Recruit.  On January 6, 1958, he was promoted to Patrolman, issued Badge 249, and assigned to District 7 (813 Beecher Street).  During the next two years, he was rotated to District 1 (310 Lincoln Park Drive) and District 5 (1012 Ludlow Avenue).  During July 1962 he was selected by WSAI Radio as the Police Officer of the Week.  He resigned on February 10, 1966.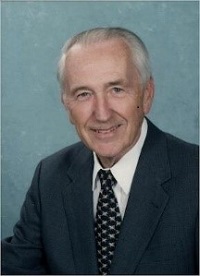 Patrolman Hartinger went to work as a claims adjuster with Economy Fire and Casualty Company.  A year later, he returned to City service with the Housing and Building Department.  He was steadily promoted to Assistant Director of Buildings and Inspection and retiring in 1993 with 36 years of service to his country and city.
For 45 years, he was also an internationally recognized judge for the American Kennel Club.
Patrolman Hartinger died November 18, 2020 at the age of 86.
He was predeceased by his brother, Charles Hartinger.  Patrolman Hartinger is survived by his wife of 64½ years, Paula H. (Bredestege) Hartinger; children, R. Mark (Carolyn) Hartinger, Kathleen (Richard) Skalski, retired Blue Ash Police Chief Paul (Lisa) Hartinger, and David (Lee Ann) Hartinger; former daughters-in-law, Denise and Marilyn; grandchildren, Allison Johnston, Andrew Hartinger, Brittany Picard, Chelsea Skalski, Lindsay Skalski, Kyle Skalski, Brittany Snell, Andrea Reinstatler, Kaitlin Hartinger, Julia Hartinger, Anastacia Hartinger, Jason Hartinger, Ryan Hartinger, Zachary Doran, Adam Doran; and great-grandchildren, Brenna, Keira, Jaxson, Caleb, Charlie, Agnes and Carter.
Visitation will be held 8:30 on Wednesday, November 25, 2020 at Neidhard-Minges Funeral Home at 3155 Harrison Avenue.  A Mass of Christian Burial will be celebrated at 11 a.m. at St. Ignatius Loyola Church at 5222 North Bend Road.  COVID restrictions will be in place and the funeral and Mass will be live streamed.
Memorials may be made to St. Lawrence Church, Sisters of Notre Dame de Namur, and/or St. Ignatius Loyola Church. Paula would love for future masses to be said for him.
© 2020 – All rights reserved to LT Stephen R. Kramer RET and the Greater Cincinnati Police Museum