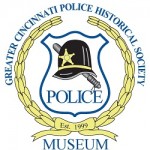 The Greater Cincinnati Police Museum
"Preserving the History of Law Enforcement in the Greater Cincinnati Area"
---
Richard J. "Smokey" Burgess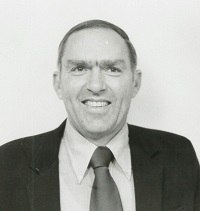 Smokey was born December 14, 1934 in St. Louis to Harvey J. and Mildred M. Burgess.  By 1940, Harvey was working as a production foreman in Norfolk, Virginia.  Later, he moved the family to Wyoming and was employed as an executive at Proctor and Gamble.  Smokey attended Wyoming High School, graduating in June 1953.
After high school, Smokey worked for almost five years at Stearns and Foster in Lockland as a stationary fireman's helper, janitor, and general repairman.
Smokey joined the United States Navy on November 16, 1953 and served in the Hospital Corps at the United States Naval Hospital at the Marine Corps base, Camp LeJeune, as a Ward Corpsman and Operating Room Corpsman for almost two years.  He transferred to the United States Naval Mine Welfare School in Yorktown, Virginia where he served as a Corpsman in the Dispensary and as an Ambulance Driver.  Hospital Corpsman 2nd Class Burgess was honorably discharged on October 15, 1957 and joined the Naval (Inactive) Reserve.
Smokey joined the Cincinnati Police Division on March 24, 1958 as a Police Recruit.  He was promoted to Patrolman on June 22, 1958, issued Badge 164, and assigned to District 2 (314 Broadway).  One and two years later, he was rotated to District 4 (7017 Vine Street) and District 6 (3295 Erie Avenue).  About 1963, Patrolman Burgess transferred to the Investigative Unit.  On his second attempt for the position, Patrolman Burgess scored high enough to be promoted to Police Specialist on February 12, 1967 and was issued Badge PS-164 (the only person to wear that number).  He transferred to Criminal Investigation Section (222 East Central Parkway) on February 7, 1971 as one of the first members of the new Burglary Squad.  He also served in Homicide and Fraud Squads.  Old cops, young cops, and even prosecutors attest to his investigative abilities and having learned from him.  Comments from his supervisors and commanders attest to his considerable effort, handling of the most complicated cases, and humility to leave no stone unturned for lesser offenses.  Specialist Burgess retired February 15, 1986 with 32 years of service to his country and community and 40 letters of appreciation and/or commendation; including at least three out of the Police Chief's Office and two from a City Manager.
He then went to Fifth Third Bank Corporation and investigated crimes for another ten years.
Specialist Burgess suffered from a couple of medical issues and was confined to a nursing home during the COVID crisis.  He died on November 15, 2020; a month short of his 86th birthday.
He was predeceased by his wife of 26 years, Sandra Burgess, second wife of 30 years, Marjorie Burgess, and stepdaughter, Terri Williams.  Specialist Burgess is survived by his children, Mark (Jenni) Burgess and Jill (Emmeth) Young; grandchildren, Caroline (Michael) Gregoire, Natalie (Douglas) Rudolph, and Ajani Young; great-grandchildren, Hadley Gregoire and Leo Gregoire; sister, Sally (Gene) Wolfe; stepsons, Steve Davis and Scott Davis; and step-grandchildren, Joe, Sarah, Jarrod, Katelyn, Jessica, Isabelle, and Jackson.
Specialist Burgess donated his body to science through the University of Cincinnati Medical School.  A memorial will be held in the future at the convenience of the family.
Memorial donations may be made to the Fraternal Order of Police, Queen City Lodge # 69, Building Fund, 1900 Central Parkway, Cincinnati, OH  45214.
© 2020 – All rights reserved to LT Stephen R. Kramer RET, SGT Michael Miller, and the Greater Cincinnati Police Museum