Private Police Captain Giles Clifford Galbraith Sr.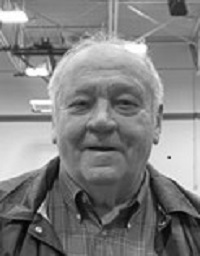 Giles was born January 21, 1938 to George W. and Gertrude (Beck) Galbraith.
Giles was also a member of the Cincinnati Private Police Association.  During 1969 he was elected Financial Secretary.  He was promoted through the ranks and in 1972 was elected President of the Association.  Captain Galbraith retired in 1981.
Giles owned the Galbraith Trucking company and was a printer by trade.
Captain Galbraith died, surrounded by his children, on December 22, 2020.  He was 82.
He was predeceased by his wife of 55 years, Judith Ann (Smith) Galbraith (2016); brother, George Galbraith; and sister-in-law, Jackie (Harry) Heineman.  Captain Galbraith is survived by his children, Patricia (Bill) Harkins, Georgia Lee (Terry) Michael, Giles Clifford (Katie) Galbraith, Jr., Daniel John (Brenda) Galbraith, Douglas James (Sissy) Galbraith, Jane Marie (Jeff) Miller, and Cathy Lynn (Jerry) Johnston; 22 grandchildren; 8 great-grandchildren; brother, Gene (Shirley) Galbraith; and siblings-in-law, John (Peggy) and Jerry (Betty).
Captain Galbraith donated his body to the University of Cincinnati College of Medicine.
A celebration of his life will be held 12 p.m. to 4 p.m. on Saturday, July 24, 2021 at Bosken Park at 5260 Leona Drive in Western Hills.  Drinks and food provided.
Memorials may be made to the University of Cincinnati Body Donation Program; Hospice of Cincinnati; or a charity of your choice.
© 2021 – All rights reserved to LT Stephen R. Kramer RET and the Greater Cincinnati Police Museum