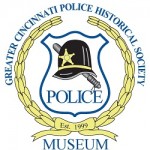 The Greater Cincinnati Police Museum
"Preserving the History of Law Enforcement in the Greater Cincinnati Area"
---
Police Officer Wiley Harrison Lykins 
Wiley was born December 23, 1935 in Betsy Layne, Kentucky to James Curtis and Laura (Hicks) Lykins.  He attended Sunman (Indiana) High School.
He joined the United States Air Force to fight in the Korean War.
When he returned home, he joined the Lawrenceburg Police Department.
He moved the Florida panhandle in 1983 and later served as a Wausau Town Council Member.  He was also ordained as a bishop of the Church of God (Cleveland, Tennessee) in 1970 and was a devoted member of the Hellfighters Motorcycle Ministry.
Officer Lykins died May 27, 2020 at the Northwest Florida Community Hospital in Chipley, Florida.  He was 84.
Officer Lykins was predeceased by his son, Alan Lykins, and brother, J. C. Lykins.  Officer Lykins is survived by his wife, Mary Delara Lykins; son, Lloyd (Lorie) Lykins; grandchild, LeAlan (Destiny) Lykins, and siblings, Arnold (Carol) Lykins, Jimmy Lykins, Mary Sue (Marvin) Hacker, and Barbara Holston.
A celebration of his life will be held at 6 p.m. on Thursday, June 4, 2020 at the Trinity Full Gospel Church in Chipley.