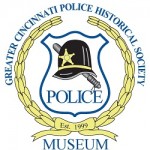 The Greater Cincinnati Police Museum
"Preserving the History of Law Enforcement in the Greater Cincinnati Area"
---
Police Officer Timothy V. Dinkelacker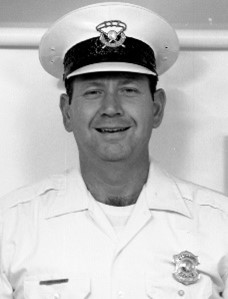 Tim was born August 31, 1935 to Carl A. and Irene Dinkelacker.  He attended Roger Bacon High School and was a star Center on the ranked-third-in-the-state basketball team and Pitcher on the baseball team.  He graduated in 1953.
After high school, Tim played professional baseball with Cincinnati Reds affiliated minor league teams including the Fitzgerald Redlegs in the Georgia-Florida League and the Ogden Reds in the Pioneer League in 1954 and 1955; then again for the Visalia Redlegs in the California League and Graceville Oilers in the Alabama-Florida League in 1958.
In between, he joined the United States Army on December 10, 1955.  He went through basic training at Fort Leonard Wood in Missouri and advanced basic training at Fort Ord in California.  He served in Korea and Japan and played baseball and basketball there.  Private First Class Dinkelacker was honorably discharged on October 2, 1957 with a Good Conduct Medal and joined the Army Reserves.
His baseball career ended in 1958 and he worked the rest of the year as a driver for United Parcel Service.  During most of 1959 he was in construction with the O'Connell and Sweeny Company.
Tim joined the Cincinnati Police Division as a Police Recruit on October 12, 1959.  He was promoted to Patrolman on February 3, 1960, issued Badge 117, and assigned to District 1 (310 Lincoln Park Drive).  One year later, he was rotated to District 5 (1012 Ludlow Avenue).  Police Officer Dinkelacker "retired" on September 21, 1988 with 25 letters of appreciation and/or commendation.
He then joined the Hamilton County Bailiff's Office as a Bailiff and was later promoted to Supervisor.  When he finally retired, he had served his country, community, and county for 45 years.
He also was a member of the Knights of St. John.
Officer Dinkelacker died on November 24, 2020 at the age of 85.
He was predeceased by his wife of sixty years, Kathleen A. (Teuschler) Dinkelacker; son-in-law, Terry Ogg; and brothers, Carl Dinkelacker and Louis (Esther) Dinkelacker.  He is survived by his children, Theresa Ogg, Karen Brown, Dennis (Lisa) Dinkelacker, and Antoinette (Shawn) Roark; eleven grandchildren; nine great-grandchildren; and sister-in-law, Ruth Dinkelacker.
Visitation is scheduled from 8 to 9:30 a.m. on Monday, November 30, 2020 at Mihovk-Rosenacker Funeral Homes at 5527 Cheviot Road.  A FOP service is scheduled at 9:15 a.m.  A Mass of Christian Burial will be celebrated at 10 a.m. at St. James the Greater at 3565 Hubble Road.  Interment will follow at Gate of Heaven Cemetery.  Facemasks are required.
Memorials may be made to the Fraternal Order of Police, Lodge 69 at 1900 Central Parkway, Cincinnati, OH  45214.
© 2020 – All rights reserved to LT Stephen R. Kramer RET and the Greater Cincinnati Police Museum