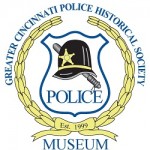 The Greater Cincinnati Police Museum
"Preserving the History of Law Enforcement in the Greater Cincinnati Area"
---
Police Officer Thomas George Mehas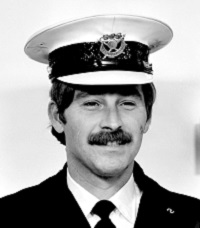 Tom was born May 8, 1944 to George and Mary Lou Mehas.  He attended Withrow High School, graduating in July 1962.  He also attended business and management courses at the University of Cincinnati.
From 1962 to 1967, he worked summers as a rodman for the Cincinnati Park Board.
Tom joined the Cincinnati Police Division on November 19, 1967 as a Police Recruit.  He was promoted to Patrolman on February 25, 1968, issued Badge 569, and assigned to District 6 (3295 Erie Avenue).  Exactly five years later, he was transferred to District 1 (310 Ezzard Charles Drive).  Two years after that, on January 5, 1975, he returned to District 6 and stayed there the rest of his career.  Officer Mehas retired on January 2, 1993 with 25 years of service and 29 letters of appreciation and/or commendation.
Tom was diagnosed with Stage IV lung cancer during July 2019.  On May 1, 2020 he was placed in hospice care at his home.  Officer Mehas died on May 5, 2020, three days before his 76th birthday.
He is survived by his wife of 38 years, Kym Marie Mehas; son, Nicholas (Jamie) Mehas; granddaughters, Addyson Mehas and Aubrey Mehas; and brother, Mark Mehas.
A memorial service will be scheduled at a later date.
Memorials may be made to St. Jude or a charity of your choice.
© All rights reserved to LT Stephen R. Kramer RET and the Greater Cincinnati Police Museum