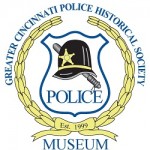 The Greater Cincinnati Police Museum
"Preserving the History of Law Enforcement in the Greater Cincinnati Area"
---
Police Officer Robert J. Steinher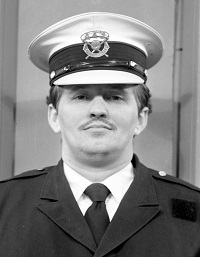 Police Officer Robert J. Steinher, Jr. P443 (1942-2020)
Bob was born December 30, 1942 to Mr. and Mrs. Robert L. and Hilda V. Steinher.  He attended Reading High School and graduated in 1961.  He then attended the University of Cincinnati from 1961 to 1964 majoring in Police Science.
During high school, Bob worked as a clerk at Ed's Delicatessen until his graduation.  He then went to work for Pete Taraponda as a tile setter for a month, then as a carpenter for Coral Homes until October 1961.  During 1962, Bob worked as a postal clerk for the University of Cincinnati.
Bob joined the Cincinnati Police Division on December 31, 1962 as a Police Cadet.  He was assigned to Central Station, the city jail in City Hall.  Cadet Steinher was a Golden Gloves boxer in 1963 in the 147-pound weight class.
On September 24, 1964 he was appointed Police Recruit.  He was promoted to Patrolman on December 28, 1964, issued Badge 443, and assigned to District 6 (3295 Erie Avenue).  During March 1969, Patrolman Steinher transferred to the Traffic Bureau.  On December 5, 1976, he transferred to District 4 (4150 Reading Road).  Finally, on May 29, 1988, he transferred to the Criminal Investigation Section, Violent Crimes Unit.  Police Officer Steinher retired July 13, 1996 with 33½ years of service and 28 letters of appreciation and/or commendation, including five from three separate Cincinnati Police Chiefs.
Officer Steinher suffered a probable heart attack at his home, was rushed to Mercy Anderson Hospital, and died there during the morning of May 14, 2020.  He was 77.
He was predeceased by his daughter, Erin Steinher; stepson, Fred Otis, and stepson-in-law, Chris Donaldson.  Officer Steinher is survived by his wife of 23 years, Paula D. (Fugate) Steinher; children, Robin (Chris) Gans, Kimberly Leman, Danielle (Ari) Lisner, Robert Steinher, Jr., and Edward Steinher; stepchildren, Tammy Donaldson, Verna White, and Joe Otis; and siblings, Raymond (Patti) Steinher, James (Linda) Steinher, and Karen (Tom) Kohut; sixteen grandchildren; and five great-grandchildren.
A visitation was held March 21, 2020.
A Celebration of life for Robert Steinher will be held 4 to 9 p.m. on Monday, June 8, 2020, at Jim & Jacks at 3456 River Road.  And FOP service will be held at 5:30 a.m.
Memorials may be made to the Greater Cincinnati Police Museum, 308 Reading Road, Suite 201, Cincinnati, Ohio 45202.
© 2020 – All rights are reserved to LT Stephen R. Kramer RET and the Greater Cincinnati Police Museum