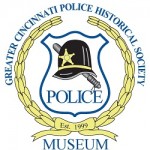 The Greater Cincinnati Police Museum
"Preserving the History of Law Enforcement in the Greater Cincinnati Area"
---
Police Officer Michael Black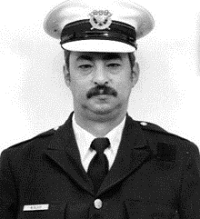 Mike was born September 22, 1949 in Cincinnati to Cincinnati Patrolman Charles D. and Eileen (Keating) Black.  By the time he was ten years old, his father had been promoted to Lieutenant.  Mike attended Purcell High School and graduated during 1967.
Upon graduation, he began working as a stock clerk at Martin's Town and County in Hyde Park, then General Sales Company on Court Street, until January 1969.  He then took a job as a parking meter collector for the City of Cincinnati until February 1971.
During June 1968, he also joined the United States Army Reserves.
Mike joined the Cincinnati Police Division as a Police Recruit on February 28, 1971.  He was promoted to Patrolman June 27, 1971, issued Badge 209, and assigned to District 7 (813 Beecher Street).  Nine months later his father, Lieutenant Black, died suddenly from a heart attack.  On June 24, 1973, Patrolman Black transferred to Communications Section.  Four months later, he transferred to District 6 (3295 Erie Avenue).  He also served in District 5 (1012 Ludlow Avenue).  Officer Black retired with a disability on February 29, 1992 with 24 years of service to his country and community and 22 letters for appreciation and/or commendation.
Officer Black suffered a stroke and died as he was being admitted to hospice care at 3 p.m. on February 24, 2020 at the age of 70.
Officer Black is survived by his children, Kim Patten and Scott Black; stepdaughters, Tina McFarland and Julie Dyer; and brothers, Hamilton County Bailiff Patrick Black (Retired) and Tom Black.
There will be a private service at the convenience of the family.
© 2020 – All rights reserved to LT Stephen R. Kramer RET and the Greater Cincinnati Police Museum