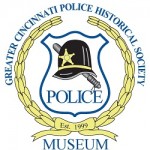 The Greater Cincinnati Police Museum
"Preserving the History of Law Enforcement in the Greater Cincinnati Area"
---
Police Officer John Henry Statt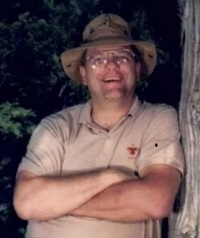 John was born December 27, 1951.  He attended La Salle High School where he served as the treasurer for the Glee Club.  He graduated in 1971.
John joined the United States Air Force and fought in the Vietnam War.
He married Joanne M. Birkenheuer on March 22, 1974.
John graduated from the Norwood Police Academy and served on the Mt. Healthy Police Department as a Patrolman during the 1980s.
Officer Statt left law enforcement to work as a gunsmith.
Officer Statt died on August 16, 2020 at the age of 68.
Officer Statt is survived by his wife, Joanne Marie Statt; children, Eric Statt, Gregory W. (Vicki) Statt, Jason D. (Kaila) Statt, Emily M. Statt, Nicholas T. Statt, and Thomas K. Statt; grandchildren, Stacey Statt, William Statt, Jane Statt, Peter Statt, and Grayson Statt; siblings, Marie (Dick) Jones, Joe (Kathy) Statt, Chris (Trish) Statt, Mark (Diane) Statt, Andy (Beth) Statt, Paul (Mary Lou) Statt, and Mike (Sharon) Statt.
Visitation will be held 5 to 7 p.m. on Thursday, August 20, 2020 at Hodapp Funeral Home at 6041 Hamilton Avenue.  A Mass of Christian Burial will be celebrated at 10 a.m. on Friday, August 21, 2020 at St. Bartholomew Church at 9375 Winton Road.
Memorials may be made to the St. Bartholomew Music Ministry, 9375 Winton Road, Cincinnati, OH  45231.
© 2020 – All rights reserved to LT Stephen R. Kramer RET, SpDEP Robert Hassloch, and the Greater Cincinnati Police Museum