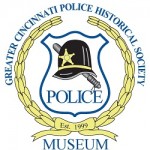 The Greater Cincinnati Police Museum
"Preserving the History of Law Enforcement in the Greater Cincinnati Area"
---
Police Officer Howard A. Ackerman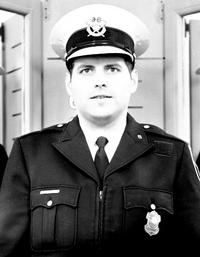 Howard was born March 31, 1943 to Howard A. and Carolyn (Wagner) Ackerman. He attended Elder High School, graduating in 1962. He also attended the University of Cincinnati Night College in 1963 and 1964.
Howard joined the Cincinnati Police Division on March 9, 1964 as a Police Cadet. He was assigned to Central Station (City Jail in City Hall). On April 21, 1964 he was promoted to Patrolman, issued Badge 36, and assigned to District 2 (314 Broadway). He also served in District 4 (7017 Vine Street), District 5 (1012 Ludlow Avenue), District 3 (3201 Warsaw Avenue), Communications Section (310 Ezzard Charles Drive), Impound Unit (1775 Gest Street), and Telephone Crime Reporting Unit. Most of his performance evaluations assert that he could be counted on to do anything that was asked of him. Officer Ackerman retired on July 2, 1994 with 30¼ years of service and ten letters of appreciation and/or commendation.
Officer Ackerman died on August 12, 2020 at the age of 77.
He was predeceased by his wife of 55 years, Roberta "Bobbi" (Knepfle) Ackerman (May 2019), and son-in-law, Ken Placke. Officer Ackerman is survived by his children, Mindy Placke and Tracey (Ken) McCall; grandchildren, Leah McCall and Quin McCall; siblings Janet (Jack) Emmett, Bob (Carolyn) Ackerman, Jerry (Jenny) Ackerman, and Carrie (Gene) Peer; and siblings-in-law, Rita Lee Knepfle, Pattie (Ray) Spicher, and Ray (Vicki) Knepfle.
Visitation will be held at 10 a.m. until 11:30 a.m. on Saturday, September 12, 2020 at Neihard-Minges Funeral Home at 3155 Harrison Avenue in Westwood.  A blessing service will be held at 11:30 a.m. and a FOP service at 11:45 a.m.
Memorials may be made to The Christian Village at Mt. Healthy.
© 2020 – All rights reserved to LT Stephen R. Kramer RET and the Greater Cincinnati Police Museum