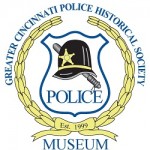 The Greater Cincinnati Police Museum
"Preserving the History of Law Enforcement in the Greater Cincinnati Area"
---
Police Officer Gary Lee Singleton
Gary was born December 13, 1949 to John Robert and Edna M. (Roberts) Singleton of Mt. Healthy.  During July 1970, he married a bookkeeper who lived a block up the street, Susan Ann Weber.
Gary joined the Milford Police Department about 1980.  Before long, he was instrumental in leading the youth programs for the department and building a reputation for crime-solving.  On September 26, 1988, the Milford City Council commended him and another officer for their work on a case.  He was named the Department's Juvenile Officer and later, during July 1992, was named to head the Department's Community Oriented Policing program.  During May 1994, Officer Singleton was named to represent the Department on a multi-agency task force investigating recent arsons in the region.
Meanwhile, his wife was making an impact in their home city of Mt. Healthy.  She served there as a councilmember, was the secretary for the Mt. Healthy Business Association, taught catechism at Assumption Church, and volunteered in the schools until her untimely death at age 48 in 1998.
Officer Singleton passed away suddenly on Sunday, February 23, 2020.  He was 70.
Officer Singleton is survived by his children, Tracy (Brian) Brunsman and Holly Singleton; grandchildren, Breanna, Daniel, Nicholas, and Jacob Brunsman; siblings, Patricia (Mike) Kelley, Connie Chamberlain, Jerry (Diane) Singleton, and Bobby Singleton; and sister-in-law, Barb (Gary) Bashford.
Visitation will be held 9 to 11 a.m. on Saturday, February 29, 2020 at Neidhard Young Funeral Home at 7401 Hamilton Avenue in Mt. Healthy.  A funeral service will be held at 11 a.m.
Memorials may be directed to the Make-A-Wish Foundation or Cincinnati Children's Hospital.
© 2020 – All rights reserved to LT Stephen R. Kramer RET and the Greater Cincinnati Police Museum