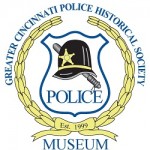 The Greater Cincinnati Police Museum
"Preserving the History of Law Enforcement in the Greater Cincinnati Area"
---
Police Officer Eric Paul Simon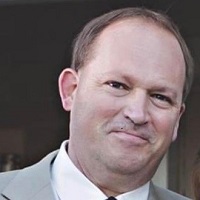 Eric was born August 29, 1961 to Richard F. and Henrietta C. (Drew) Simon.  He graduated from Taylor High School.
Eric was sworn in as a Hidden Valley Lake Ranger during July 1984 and served until September 1985.  He was sworn in as a Miami Township Constable on September 29, 1986.
He then joined the Addyston Police Department as an Auxiliary Police Officer.  On July 16, 1991, he was promoted to Part Time Police Officer and later to Police Officer.
After almost twenty years in law enforcement, Officer Simon suffered a stroke which initially left him wheelchair bound at the Drake Center.  He retired with a limited medical disability pension.
Officer Simon, even after his disabling stroke, was active with the Fraternal Order of Police Lodge 84, Hamilton County Police Association, and Amateur Radio Club.
On July 26, 2020 he suffered another major stroke and a heart attack.  Cheviot police officers and EMTs responded with CPR and an AED to restart his heart.  He remained on life support without regaining consciousness and died on August 8, 2020 at the age of 58.
Officer Simon is survived by his wife, Mary Simon, and siblings, Amy (Mike) Schutte, Quana (Shawn) Curtis, and Rosalie (Terry Prosser) Huff.
Visitation will be held at 10 a.m. on Saturday, August 15, 2020 at the Dennis George Funeral Home at 44 South Miami Avenue in Cleves.  A Fraternal Order of Police service will be held at 11 a.m.  A celebration of life will immediately follow at the Addyston VFW at 140 Main Street.
Memorials may be made to the Hamilton County Police Association.
© 2020 – All rights reserved to LT Stephen R. Kramer RET and the Greater Cincinnati Police Museum