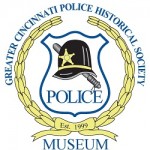 The Greater Cincinnati Police Museum
"Preserving the History of Law Enforcement in the Greater Cincinnati Area"
---
Police Officer Christopher Patrick Murphy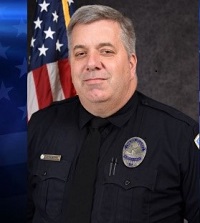 Chris was born about 1969 to Robert and Mary (Dehner) Murphy.  He graduated from LaSalle High School in 1986.
Officer Murphy joined the City of Fairfield Police Department June 1, 1993.  He faithfully served his community for 27 years as a patrol officer, field training officer, bicycle officer, and detective.  He was once honored as the Fairfield Rotary Officer of the Year.
He was also a member of the Knights of Columbus Mother of Mercy 4th degree and Fraternal Order Of Police Fairfield Lodge 166, and a volunteer at Tender Mercies Food Kitchen.
Officer Murphy died on May 24, 2020 after a long, courageous battle with cancer at the age of 51.
He is predeceased by his father, Robert Murphy.  Officer Murphy is survived by his wife, Donna (Floyd) Murphy; children, Matthew (Emily Johnson) Murphy, Jessica Murphy, and Hannah Murphy; granddaughter, Sadie Murphy; mother, Mary (Dehner) Murphy; siblings, Connie (Lou) Jacquemin, Kathy (Alan) Bolopue, Tim (Mary Kay) Murphy, Tom (Theresa) Murphy, Jim (Donna) Murphy, Mike (Beth) Murphy, Joe (Janet) Murphy, Paul (Jayne) Murphy, Gina (John) Tomlinson, Tara (Joe Seibert) Murphy, and Dominic Murphy; parents-in-law, Darwin and Evelyn Floyd; and sister-in-law, Diane Floyd.
Visitation will be held 5 to 8 p.m. on Friday, May 29, 2020 at St. John the Baptist Church at 5361 Dry Ridge Road., Cincinnati, Oh.  A Mass of Christian Burial will be celebrated at 11 a.m. on Saturday, May 30, 2020.  For those who are unable to attend the Mass, you may join "St. John the Baptist Catholic Parish–Dry Ridge, Ohio" Facebook page for live streaming.
Donations may be made to the American Cancer Society.
© 2020 – All rights are reserved to LT Stephen R. Kramer RET and the Greater Cincinnati Police Museum.