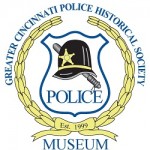 The Greater Cincinnati Police Museum
"Preserving the History of Law Enforcement in the Greater Cincinnati Area"
---
Police Officer Charles Terry "Chuck" Connett)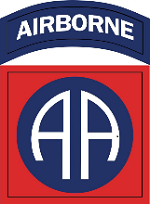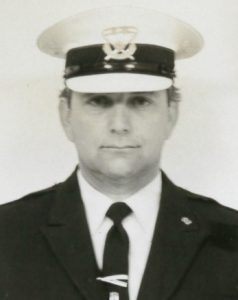 Chuck joined the United States Army on January 1, 1963.  His Basic Training and Advanced Individual Training in Communications were at Fort Jackson in South Carolina.  He then went to Paratrooper Training School at Fort Benning in Georgia and joined the 82nd Airborne at Fort Bragg in North Carolina.  Private (E-2) Connett was then assigned to the Republic of Santo Domingo for six months.  Specialist (E-4) Connett was honorably discharged on February 2, 1969 with a Combat Infantry Badge.
From 1966 to 1972 he partnered with his father and was an instructor for Connett's Driving School in Bell, Kentucky.
Chuck joined the Cincinnati Police Division on July 20, 1972 as a Police Recruit.  He was promoted to Patrolman on December 17, 1972, issued Badge 28, and assigned to District 1 (310 Lincoln Park Drive).  On July 3, 1974, Officer Connett was transferred to Police Communications.  He transferred to District 3 (3201 Warsaw Avenue) in 1975.  After shooting to death two pit bulls in one month, one of which mauled and killed an 11-year-old boy, his testimony became the focus of City Council's intentions to pass a Pit Bull ordinance.  Officer Connett transferred to District 2 (3295 Erie Avenue) in 1984 and excelled in undercover narcotics investigations.  He transferred to District 5 (1012 Ludlow Avenue) in 1990.  Officer Connett retired January 4, 1992 with 25 years of service to his country and community and 45 letters of appreciation and/or commendation including seven from police chiefs.
Officer Connett moved to Florida and became a 100'+ motor yacht captain in Fort Lauderdale.
About the first of November 2020, Officer Connett was scheduled for a heart procedure at the VA Hospital.  We do not know whether the procedure went forward; only that he died in a Fort Lauderdale Hospital from COVID at the age of 76.
He was predeceased by his daughter, Tracy Lynn Connett (1993).  He is survived by his wife Jennyfer Connett; son, Charles Tyler Connett; grandchildren, Heather Rochelle Wilson, Elizabeth Poe, Amanda Ballman and Charles Jonah Connett; and great-grandchildren, Mylah, MaKhi, Mark Jr, Mason, Cayden and Hailee Lynn.
© 2020 – All rights reserved to LT Stephen R. Kramer RET and the Greater Cincinnati Police Museum