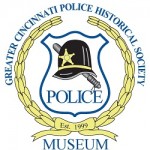 The Greater Cincinnati Police Museum
"Preserving the History of Law Enforcement in the Greater Cincinnati Area"
---
Lieutenant Al J. Stotts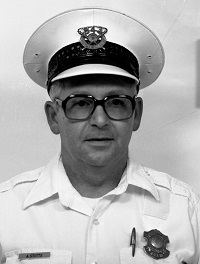 Al was born July 11, 1935 to Isaac Samuel "Al" and Mattie Pearl (Dodson) Stotts in Detroit.  He attended Central High School in McMinnville, Tennessee, graduating in 1953.
Beginning April 1954 he worked as a carpenter's helper for Mohawk Construction Company.
On April 2, 1958, he enlisted in the United States Army.  He took has basic training and advanced infantry training in Germany.  On March 31, 1960, Specialist (E4) Stotts was honorably discharged with a Good Conduct Medal.
He then worked as a station attendant at the Standard Oil Company on Tennessee Avenue.
Al joined the Cincinnati Police Division as a Police Recruit on May 22, 1961.  On August 28, 1961, he was promoted to Patrolman, issued Badge 843, and assigned to District 4 (7017 Vine Street).  Almost ten years later, Patrolman Stotts transferred to Police Communications Section (310 Lincoln Park Drive).  A year later, he returned to District 4.  For the last several years of his career, he served as the district's warrant officer.  Police Officer Stotts "retired" September 20, 1986.  In the 25 years with the Cincinnati Police Division he never had an at-fault auto accident while on duty.
Al returned to McMinnville and joined the Security Police for Arnold Air Force Base.  He then joined the Warren County (Tennessee) Sheriff's Office.  He finally retired at the rank of Lieutenant with 55 years of service to his country, Cincinnati, and Warren County, Tennessee.
Lieutenant Stotts died June 3, 2020 at his residence after a brief illness at the age of 84.
He was predeceased by his son, Gregory Stotts, and siblings, Larry (and Anna) Stotts, James Stotts, and Brenda Stotts.  Lieutenant Stotts is survived by his wife of more than 65 years, Marietta (McBride) Stotts; sons, Jim (Kim) Stotts and Kevin (Amanda) Stotts; grandchildren, Kayla Stotts, Christopher Stotts, Kendra (Ross) Rogers, Alex Stills, Nicholas Ferree, Logan Ferree, and Malaki Ferree; brothers, David (Mary Jo) Stotts and Gary (Carolyn) Stotts; brother-in-law, Eddie Muncey; and sister-in-law, Marietta Garrison Stotts.
A visitation will be held 11 a.m. to 2 p.m. on Sunday, June 7, 2020 at High Funeral Home in McMinnville.  A graveside service will be held at 3 p.m. on Sunday, June 7, 2020 at the Mt. Zion Cemetery with Jackie Matheny officiating.
In lieu of flowers, memorial donations may be made to the Warren County Sheriff's Department.
© 2020 – All rights are reserved to LT Stephen R. Kramer RET and the Greater Cincinnati Police Museum