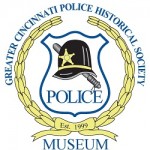 The Greater Cincinnati Police Museum
"Preserving the History of Law Enforcement in the Greater Cincinnati Area"
---
Police Clerk/Dispatcher Sandra Marie (Mayborg) Rapien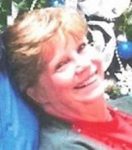 Sandy was born August 2, 1949 in St. Bernard to Bernard J. and Helen A. (Brinkman) Mayborg. She attended Our Lady of Angels High School and graduated during June 1967.
During 1973 she was a keypunch operator.
Sandy joined the Saint Bernard Police Department as a Police Clerk/Dispatcher. She retired with 25 years of service.
Clerk/Dispatcher Rapien passed away on March 11, 2020 at 70 years of age.
She was predeceased by her brother-in-law, Mark Rapien. Clerk/Dispatcher Rapien is survived by her husband of 47 years, David John Rapien; children, Lori Rapien and David (Mary) Rapien; grandchildren, Tyler Rapien, Andrew Roll, Brianna Rapien, and Lacey Rapien; great-grandmother of Addyson Rapien; siblings, Carol Ann Mayborg and Glenn "Buddy" (Shelly) Mayborg; and siblings-in-law, Gary Rapien, Gail Rapien, Ken Rapien, Glenn Rapien, Roger Rapien, Russell Rapien, Donna Grauvogel, and Linda Blankenbuehler
Visitation will be held 9:30 to 11 a.m. on March 17, 2020 at St. Clement Church at 4536 Vine Street. A Mass of Christian Burial will be celebrated at 11 a.m.
Memorial donations may be made to Life Center.
© 2020 – All rights reserved to LT Stephen R. Kramer RET and the Greater Cincinnati Police Museum