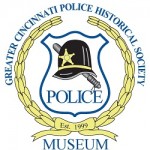 The Greater Cincinnati Police Museum
"Preserving the History of Law Enforcement in the Greater Cincinnati Area"
---
Police Chief Thomas Jan Schwartz, Jr.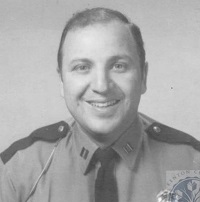 Tom was born July 30, 1933 in Little Italy (South Fairmount) to Thomas J. and Mary Schwartz, Sr.  He attended St. Bonaventure School and served in the United States Navy.
Tom and his wife Marian opened Tom's Papa Dino's Pizza on Dixie Highway in Florence, the first pizza restaurant in Northern Kentucky (now located on Main Street in Florence).
Tom started his law enforcement career at the Florence Police Department.  On July 1, 1968 he joined the fledgling one-year-old Boone County Police Department as a Patrolman, doubling its complement.  With a small budget, he supplied his own sidearm.  He witnessed the department grow to 45 officers and 41 cruisers. Within a year he was promoted to Sergeant during March 1969.  By 1970 he had been promoted to Captain and Chief of Police.  In 1973 Chief Schwartz graduated from the FBI National Academy and during October was promoted to Colonel.  He also served as President of the Northern Kentucky Chiefs of Police and the Kentucky Chapter of the FBI National Academy.  Chief Schwartz retired in 1993 with more than 25 years of service.
In 1994, he and his wife moved to their farm in Carroll County.
Chief Schwartz died on Sunday, August 23, 2020 at the age of 87.
He was predeceased by his wife of 64 years, Marian Grace Schwartz; son, Kevin Schwartz; and daughter, Holly Schwartz. Chief Schwartz is survived by his children, Michael Schwartz, Thomas (Cheryl) Schwartz III, Pamela Schwartz, Sharon (Denny) Pope, Anthony (Tracey) Schwartz, Kimberly Schwartz, Mary retired Airport Police Lieutenant Michael) Schwartz-Crittendon, and Airport Police Chief Scott (Amy) Schwartz; daughter-in-law, Brigid Schwartz; 25 grandchildren; 24 great-grandchildren; and two great-great-grandchildren.
Visitation will be held 10 a.m. to 2 p.m. on Monday, August 31, 2020 at Stith Funeral Home at 7500 US Hwy 42 in Florence.  Prayer Services 11:30 – 11:45 and FOP Services at 11:45.    Funeral Services will begin at 2 p.m. Burial will immediately follow at Forest Lawn Memorial Park in Erlanger.
Memorials can be made to the American Diabetes Association, 4555 Lake Forest Drive # 396, Blue Ash, OH 45242.
© 2020 – All rights reserved to LT Stephen R. Kramer RET and the Greater Cincinnati Police Museum